Last Update
March 8, 2022
Categories
Composites, Plastics & Rubber
Metal Processing, Parts & Components
Services (R&D, training, engineering, consultancy, …)
Egmond Plastic B.V.​ is a worldwide renowned player in the field of high tech injection molding. In particular they are well known for their revolutionary Fusible Core Technology and their distinctive vapor deposition techniques. Egmond Plastic manufactures components for the aerospace, defense, and medical industries, as well as other industries that use high quality plastic products.
Egmond Plastics is an internationally well-established brand. The company has existed for almost fifty years and has recently been taken over by Mr. Richard Brandwijk. Egmond Plastic specializes in complex designs. The Company manufactures parts that other injection molders cannot make. They are able to do so because they design and build their own molds and because they use a revolutionary Fusible Core Technology.
Engineering Plastics
The cores are melted using a special and well controlled technique. In this way complex hollow components can be injection molded without any welding. The high-quality plastic parts are mainly produced in engineered plastics such as PEEK and Ultem thermoplastics with or without carbon or glass fibers.
The proven strategy of 'making the impossible possible' combined with their high delivery reliability has already guaranteed the solid reputation of Egmond Plastic for decades. Egmond Plastic is highly qualified with an AS-9100 (aerospace supplier) certification. Egmond Plastic is an 'Approved Supplier' of companies including Fokker, B/E Aerospace, Green Tweed, AOA, Parker Aerospace, and Goodrich. Besides the aerospace sector, we are also suppliers for Plymovent, Cognex, and Agrifac (among others).
One-Stop-Shop
By being involved during the early stages of production, Egmond Plastic is able to provide customers with perfect end products. The Company's specialized teams of professionals in the mold and tool workshops further elaborate on clients' ideas. An additional advantage of Egmond Plastic's total concept is that it reduces unforeseen production costs.
Egmond Plastic uses high quality materials, advanced machines (including a 5-axis milling machine) and molds. Their injection molding plant is equipped with 21 injection molding machines with a closing strength between 25 and 800 tons, and can manage a shot weight of 2 grams to 8 kilograms. The Company also has a vertical injection molding machine, mainly used for electrical components. The raw materials and colorants are properly mixed in the material care and color lab departments. This requires a varied knowledge of materials and colors.
Finishing touch
When a product leaves the injection molding machine, post-processing takes place in the areas of inserting, milling, punching, drilling, gluing, tempering, vulcanization, cutting and assembling, in order to deliver a product as perfect as possible. Finally, the finishing department takes care of the surface treatment of (end) products. This is done by means of vacuum evaporation, screen printing, ultrasonic welding, tampon printing, hot stamping, lacquering, and mechanical treatment.
Unique Fusible Core Technology
Egmond Plastic is well known for its unique plastics, small series and specials. Since the eighties they have worked with high quality products such as Peek (Victrex) and Pei (Ultem). While other vendors opt for simple designs in large quantities, the Company specializes in 'making the impossible possible' through their Fusible-core Technology. This in house developed unique technology allows for undercuts in injection molding.
One-stop-shop
Egmond Plastic has state of the art injection molding machines. Moreover recently they have greatly invested to further increase their expertise and quality. Egmond Plastic aims to provide a total solution and perform all work activities in-house whenever possible. Besides injection molding, they are also very adept in creating molds, paint spraying, screen-printing, pad printing, and foil stamping
Vapor Deposition
Egmond Plastic B.V. has also evolved as a specialist in the field of vapor deposition. They are able to vaporize among others non-ferrous metals, certain alloys and silicon. On top of that during a single production process up to three different layers can be vaporized. Egmond Plastic has worked for decades already with products such as Peek (Victrex) and Pei (Ultem) , with or without glass and/or carbon fibers. These are high quality materials that are mechanically strong and chemically resistant. Egmond Plastic is the best partner when the design and/or the materials are complex and the required quantity is limited. The Company is committed and responsible from concept to complete final product.
Above Expectations
Egmond Plastic is not a supplier with a standard repertoire. Their strength is 'making the impossible possible' and even going a step further. Clients with a design in mind come to Egmond Plastic for a discussion about the possibilities the Company can offer. From design to manufacturing, Egmond Plastic thinks along with clients, and they are always committed to provide the right solution.
Because of their years of expertise and commitment the Company is able to provide solutions that 'exceed expectations'. Furthermore, these solutions are feasible and state of the art, when it comes to quality and delivery reliability.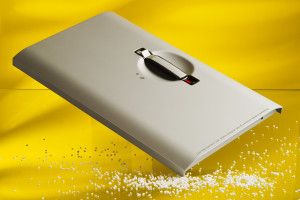 Proven Technology
Although injection molding and mold manufacturing is a craft that has been around since the beginning of the twentieth century, the development of final products has continued to evolve. The transition from metal to plastic (from solid and heavy to strong and light) cannot be stopped. Egmond Plastic was one of the first companies worldwide to specialize in the manufacture of high-tech plastics solutions with complex designs. They are in fact still the only company worldwide that can injection mold hollow components.
Egmond Plastic is a leading supplier in the field of injection molding and mold manufacturing for the medical, aerospace, and defense industries, and many more. The Company develops their own molds or outsource the manufacture of molds (under guidance) to one of their partners in countries such as China. On a daily basis, Egmond Plastic works with complex materials such as Peek (Victrex) and Pei (Ultem), with or without glass and/or carbon fibers.
Critical Applications
Egmond Plastic works, among others, for the international aerospace industry. For example, they developed a synthetic fuel pump for the Eurofighter, which is still used up until this day. There is almost no airplane manufacturer that is not a direct or indirect client of Egmond Plastic. The processes prior to their 'proven technology' are woven into the Compamy's daily practices. Egmond Plastic is able to provide the same quality and reliability requirements of the aerospace industry to all their other customers as well: defense, medical, other industries, and small businesses with great ideas.
Egmond Plastic is highly qualified with an AS-9100 (aerospace supplier) certification.
With components such as housings for fuel pumps and valve bodies, jet and hydraulic pumps, canisters and parts for septic tanks in the Eurofighter Typhoon, Eurocopter NH-90, Eurocopter Tigre and Airbus aircraft, critical applications in plastic are here to stay.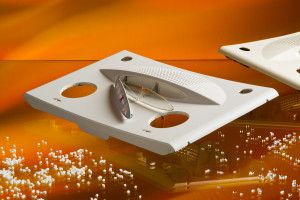 Customers
Egmond Plastic has a long list of references, these include customers like: Secondo Mona, Eurocopter, Eaton, Parker Hannifin, ASG, Goodrich Actuation Systems, Goodrich Lighting Systems, Daimler-Benz, AOA, EADS Airbus, Stork Fokker, OIP Systems, Avibank, ETS, Dassel, Leuze Electronic, Cognex, Scantech, Driessen etc. etc.
Egmond Plastic B.V.
Berenkoog 31, 1822 BH, Alkmaar, The Netherlands
+31 72 5614644
+31 72 5617541
info@egmondplastic.nl