Last Update
July 27, 2021
Categories
Metal Processing, Parts & Components
The Hilmar Group consists of suppliers Hilmar Industries and Hilmar Projects and the brands Inmaco and Hilmar Boatlifting. Inmaco specialises in solutions for the paper and packing industry (www.inmaco.nl). Hilmar Boat Lifting develops and produces widely usable modular boat lifting systems for the maritime sector (www.hilmarboatlifting.com). The diversity of activities they are involved in and their specialist knowledge enable them to provide simple and complex high quality products.
The Hilmar Group is ISO 9001:2008 certified.
MARKETS And INDUSTRIES
Hydro Power
Complex parts for sustainable hydroelectric power plants, usually cast or crafted with high quality types of material under the strictest quality requirements. These parts are processed and tested entirely in their factory. Parts of several metres long must be resistant against considerable hydro force.
Process
Welding, turning and milling of driving mechanisms for large drying installations in the process industry, as well as stainless steel locks: from the purchase of materials up to production and assembly. The Hilmar Group also has facilities available in-house for testing, usually with steam.
Food
With a combination of welding, turning and milling the Group manufactures products such as the inner section of a new type of linear filler, which is a machine used for sterile filling of products.
Pharmaceuticals
As a strategic partner of the pharmaceutical industry they have been producing complex parts and machines for many years. The Group also procures parts and process cast and wear parts. Recently they also started assembling modules.
Oil and Offshore
Large parts for, among others, hydraulic cylinders that are welded, turned, milled and/or drilled under certified conditions. The Group purchases materials after inspection and they emboss it again if necessary. To expand their production capacity the Group invested in a CNC turning machine with a capacity of 90 kW at the main spindle. This is a real powerhouse that is capable of turning products of up to three meters and with a weight of up to seven tons.
Maritime
The Group produces functional modules with a length of up to ninety meters for a renowned producer of diesel engines. The modules are processed and assembled in-house. They can turn and process on large cast parts for thrusters of ships or oil platforms on their boring machine. After processing, parts are assembled and pressure tested in order to find and repair leakages in cast parts.
Yacht Buidling
Complex aluminium parts for the construction of luxury yachts, e.g. for the lift keel. Also the molds for the hold are placed here so that the keel can be welded directly into the hold.
Transportation
Under the name of Hilmar Boatlifing the Group has been developing and manufacturing modular boat lift systems for many years already that are widely applicable on the maritime market. Concrete: slipway trailers, used for lifting boats from the water, and cradle trailers, used for transport purposes in locations such as yacht docks. Both systems can lift weights from ten to seventy tons without any problem. The modular system ensures that basically all specific requirements are complied with and can be delivered very fast.
Packaging Industry
The Hilmar Group designed Inmaco especially for the industry to meet the demand for innovative and sustainable solutions for the future. This resulted in products such as an advanced machine for the production of pulp solutions for the largest roof panelling producer in the world. With this machine the company is able to produce a new type of roof panelling, with cardboard as the core.
Service
Since their inception start in 1965 the Hilmar Group has been active in the service and repair market. In response to the growing demand they set up a separate service factory (in Wapenveld) for welding, turning, milling, drilling and assembling. By separating service and repair from the production environment in Hoogeveen, both disciplines are allowed to focus on their specific area of interest. The service factory is available 24/7.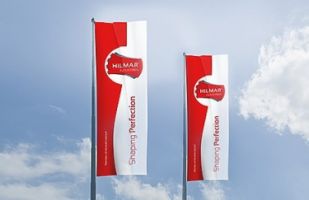 Hilmar Group B.V.
Lindberghstraat 6, 7903 BN , Hoogeveen, The Netherlands
+31 (0)528 233069
info@hilmarbv.com