Last Update
September 13, 2018
Categories
Services (R&D, training, engineering, consultancy, …)
MPI Group Ltd., was established in 1991 amd provides full range of legal and commercial services to foreign entrepreneurs interested in developing their business activities the Czech Republic. The company represents among the others:
Krauss Maffei Wegmann KMW (Germany)
L3 Communication TRL (UK)
Elbit Systems (Israel)
Nammo (Norway)
Colt Canada (Canada)
OIP (Belgium)
Singapore Technologies
It is also involved in the Offset projects that are currently implemented in the Czech Republic:
Plextek doppler radar cooperation – offset registered for BAE Systems
Three Ammunition Types for 8x8 Wheeled Infantry Fighting Vehicle – offset registered for GD Steyr GmbH
MPI Group Ltd is 100% shareholder of the Vsetin armory ZVI Corp., traditional manufacturer of medium caliber weapons & ammunition and other products for special usage, as well as products for the military aviation (e.g. Plamen Aircraft 20 mm Cannon & ammunition, Falcon .50 cal. Sniper rifle, pyrocartridges and Kevin back-up pistols).
MPI Group Ltd is 100% shareholder of the company Omniqa – this company is used for doing business with partners preferring "purely civilian" entity to cooperate with.
MPI Group Ltd. is diversified into two divisions:
Division of Defence Equipment & Services – dealing with official Czech and foreign armed forces in items designated as a "Government & Law enforcement use only"
Division of international co-operation in technologies & offset projects - this division is active in finding suitable strategic partners for Czech manufacturers (including daughter company ZVI) of defence equipment. The division works also on modifications and upgrades of existing "Russian type" systems being still in service into Western standard, which is effective method for upgrading Czech army into NATO family. Last but not least, it negotiates and registers into offset programs.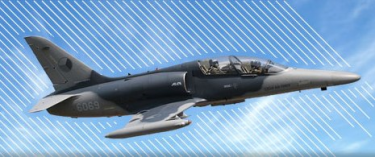 Contact info #1
Marketing & Sales Manager
Holeckova str. 31, 150 95 Prague 5, Czech Republic
SERVICES
Key advantages MPI can provide to its worldwide partners:
Responsiveness, high flexibility to enter any business cooperation, suppose it is fully legal and not excessively risky (risk of losing reputation, good relationships and/or money). Tending to make the things simple and effectively done.
Full legal equipment (security certification of staff, special licenses, permits, registrations etc.), high-level knowledge of laws, rules, regulations, standards, procedures, processes and other administrative acts within military sector environment in a NATO country, well established and reputable within the defence and interior resorts, also in many foreign countries, high experience in outsourcing in all ex-Warsaw Treaty countries, then re-working, repairing, refurbishing, upgrading, exporting, selling, financing and shipping defence equipment and/or providing relevant services.
Relationships on personal basis across the markets, quick orientation and proposing a solution
Safe, Transparent & Legal transactions within the presently complicated legal environment guaranteed. Transparent company structure and ownership.
Massive marketing supportive activities like advertisements, exhibition, sponsoring Army events, penetrating the good company reputation also to lower levels of Army and MoD structures.
Long-term built good name and mutual respect with the key decision making places in Czech Republic and many other countries, based on numerous successfully accomplished projects and positive long-term record (no unsettled claims, no legal disputes etc.). Such long-term positive record is a necessary presumption for getting recurrent orders, particularly the larger ones, from the official customers.
EXPORT
Supersonic Aircrafts to Vietnam
MPI is appointed by Czech MOD to resell surpluses of L-159 subsonic aircraft (Aero Vodochody) to respective territories as Ukraine, Sri Lanka, Kazakhstan, Austria etc.
Main Battle Tanks and its refurbishment, Tank Ammunition, Multi-barrel Rocket
Launchers and Rockets, Tank Prime Movers, Mobile Workshops, Spare Parts,
other Ammunitions and other items to Sri Lanka
Tactical Lorries, Multi-barrel Rocket Launchers and Rockets, various types of
Ammunitions to Indonesia
Lots of Spare Parts and Components for Military Vehicles worldwide
Main Battle Tanks and lots of Spare Parts and Components for Military Vehicles
to Yemen
Howitzers and Howitzer Ammunitions to Peru
Wolfram and heavy alloys rods for penetrates for APFSDS-T type ammunition from
Czech Republic to Norway
Heavy Machine Guns from own production to USA for Iraq and Afghanistan
Spare Parts for Military Equipment from local sources to USA for Iraq and Afghanistan
IMPORT
Light armoured vehicles Dingo 2 from production of KMW for Czech MOD
L3 communication's IED Jammers delivery and their implementation to Czech MOD
Thermo imaging Systems and Reconnaissance Vehicles for Czech Border Police
from Belgium
Spare Parts and Components for Czech Army from Slovakia
Special Weaponry Accessories for Czech official end users from Switzerland
M4 automatic assault rifles for Czech Army from Colt Canada
Special Training Ammunition for various Czech official customers from Canada
Multi-purpose Ammunition for Czech Army from Norway
Ammunition and Gun components for own production in ZVI Corp. from Canada,
USA, Germany and Belgium
MPI Group s.r.o.
Holeckova str. 31, 150 95, 5, Prague, Czechia
+420 257 326 076
+420 257 325 910
sales@mpi.cz