Last Update
September 12, 2018
Categories
Electrical, Electronics & Electro-optics
PCB Technologies Ltd. is a one-stop solution fabrication of high reliability, multilayer Printed Circuit Boards and top level assemblies (PCBA). Since 1981 the Company provides a wide range of manufacturing solutions that meet the highest industry standards. PCB Technologies' focus is serving highly demanding markets such as: Defense, Aerospace, Medical, RF/Microwave, Telecom and more. The Company's highly-experienced staff, state-of-the-art technologies and advanced processes help deliver innovative solutions and ensure cost-effective fabrication of the most challenging and complex boards.
PCB Technologies is a subsidiary of PriorTech Group and is traded on the Tel-Aviv Stock Exchange (symbol. PCBT). The company currently occupies 17,000 square meter in an advanced manufcaturing facility and employs a staff of 700 with an annual turnover of around $100 million. PCB Technologies' one-stop-shop for CEM services – from design to complete production, including full turnkey capabilities. In addition, the Company offers a complete line of bare board and assembled-board testing facilities, including in-circuit test (ICT), J-Tag, functional test and customized testing.
PCB Technologies' competitive advantages include:
PWB Manufacturing and Assembly under one roof
Highly experienced and creative engineering team
Superior technical customer support
Reputation for providing high-quality products to
military and commercial markets
Flexible operation with quick response time.
Ability to handle low, mid, and high-volume runs
Strong financial backing for future expansion
Affiliated with the Prior-Tech Group, specializing in electronic packaging, development and production.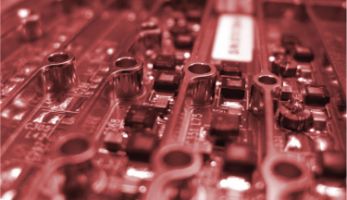 Assembly Services
PCB Technologies takes overall product responsibility from any point of design to complete production.
With their turnkey solutions, manufacturers can reduce logistics and inventory management costs and increase the availability of stock room space for R&D and other activities.
PCB Technologies offers an array of services including:
In-house manufacturing of prototype, pilot and first production runs
Material sourcing and purchasing
New Product Introduction (NPI) services
DFM for NPI
Process validation
Quick turnaround for engineering approval
Wide range of testing capacities
SMD and TH technology
BGA, Ceramic BGA and Micro BGA capability
Press fit connectors
ICT & Functional testing
J-Tag testing
BGA rework capability includes - Re-Balling of BGA components
3D X-Ray for BGA quality
Mechanical assembly (boxes, harnesses, cables)
Assembly Special Services
Design, Engineering, and E.C.O Support
SMT, 6 lines
Wave Soldering
Press fit connectors insertion machine
BGA, Ceramic BGA and Micro BGA capability
BGA rework and Inspection capability
Re-Balling of BGA components
ROHS compliance
Mechanical assembly (including boxes, harnesses, cables)
ICT, J-Tag, Functional testing and testability design support
3D X-Ray for BGA quality
ICT Fixture development and programming
ESS and Burn-in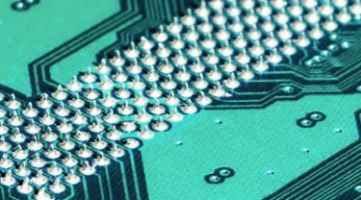 Multilayer Rigid, Rigid-Flex and Multi-Flex
PCB Technologies' PWB division specializes in the manufacture of a wide range of board types. The emphasis on R&D has helped the Company become a market leader in the development and manufacturing of advanced PWBs.
PCB Technologies capabilities include:
Rigid boards up to 42 layers
Flex and Rigid-Flex boards up to 40 layers
Hybrid solutions for Microwave/RF applications
Thermal and signal integrity management solutions, employing coins and cavities
2D or 3D heat-sinks: Copper and Aluminum
Carbon printing
HDI – blind, buried, staggered & stacked vias
Buried passive components: capacitors and resistors
In-house HATS lab
Materials
PCB Technologies works and partners with world-class qualified suppliers that use the best materials available for printed circuit board (PCB) manufacturing. The Company's detailed and comprehensive material inspection process ensures that suppliers comply with all requirements for satisfying customer needs.
Materials used by the Company include:
Glass epoxy (GF) laminate, Tg - 180ºc Epoxy
Polyamide (GI) laminate
BT/Epoxy (GMN)
Teflon base with Aluminum or brass backing
Thermount (BI, aramid) epoxy and polyamide base
Kapton (adhesive and adhesiveless)
No flow prepregs (GF, GI, acrylic)
Materials for high-speed applications (NELCO 4000-13 SI)
GETEK
RO 6000, RO 4000, RO 3000
ARLON'S 99ML THERMALLY CONDUCTIVE MULTIFUNCTIONAL EPOXY
NELCO9220
PP SPEED BOARD
Finish Technologies
PCB Technologies understands the importance of board finishing in high-level assembly and testing.
Based on customer, product and application requirements, the Company has developed various finishing technologies facilitating the production of high-performance PCBs that are durable, reliable and stable.
PCB Technologies offers a high-quality, process-controlled orientation that provides customers with the most appropriate solution for any finishing technology required.
The types of finishing available include:
Hot air solder leveling (HASL) Tin-lead.
Organic Solderable Preservative (OSP)
Electro less Nickel and Immersion Gold
Immersion Silver
Immersion Tin
Electrolytic Nickel/Gold, hard and soft (wire bondable)
Electrolytic Mat Tin
Selective Nickel/Gold
Via holes plugging (Copper, Silver solder mask, epoxy)
Carbon paste: used for touch pads.
Selective finishing:

Immersion & Electroplating Gold.
Combination of Electro-plating & Immersion finishing.
ENIG with Electrolytic mat tin.
Electrolytic mat tin with electrolytic Ni-Au.

Heat sink finishing:

Electrolytic Nickel.
Electrolytic soft Gold
Solutions
PCB Technologies' customers serve highly demanding industries with rigorous requirements. The Company's responsibility is to support customers' competitiveness by providing them set of solutions that include:
Early stage design support backed with DFX reports
Recommendation of laminate materials
Hybrid possibilities
Wide selection of multilayer PWB types: Rigid, Flex-Rigid, Multi-Flex
Thermal management by applying 2D,3D Aluminum/Copper heat-sinks, cavities and more
Mechanical & electrical system design
Full New Product Introduction (NPI) process
From bare-board to fully assembled platform under 1 roof
Wide range of testing stations: HATS, J-Tag, ICT, Flying Probe, Boundary Scan, 3D X-Ray for BGA soldering quality
Quick turnaround of complex PCB including assemblies
Small to high volume production thru cooperation with our offshore manufacturing partners
PCB Technologies Ltd.
South Industrial Zone P.O. Box 631, 23105, Migdal Haemek, Israel
+972 4 641 7246
shlomos@pcb.co.il