Last Update
October 3, 2016
Categories
Electrical, Electronics & Electro-optics
Atena is a sub contractor company manufactures hardware systems by client design. Atena can supply full turn-key solution in big or small quantities, with flexible delivery time.
Atena manufactures under ISO standard Electronic Harnesses, Cable assemblies & Sub-Systems for:

• Medical Equipment
• Automotive Industry
• R.F. Cable Assembly
• Military Cable Assemblies
• Electro-Mechanical Systems
• Telecom Equipment
Products
• R.F. and Semi-Rigid Cables
• Flat Cables
• Wire Cables
ATENA is part of The IMCO Group (www.imco-ind.com)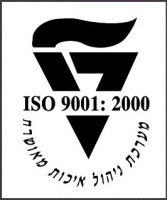 Atena Ltd.
9 Hataasiya St., Industrial Zone, Tel Hanan, Israel
+972 4 8201662 
+972 4 8203742
info@atena.co.il