Last Update
September 14, 2018
Categories
C4I, Communication Systems
Electrical, Electronics & Electro-optics
Services (R&D, training, engineering, consultancy, …)
Electronicon A.S., is a company offering its services and systemsolutions to both the defence market and civilian maritime marked. The company also has products with in Navigation data distribution/conversion and communication integration.
Electronicon AS also has several products which develops alone or together with local and overseas partners.
In addition acts as an agent for several products. The main categories of these products are:
Services
Navigation distribution Systems
Communication Systems
Workstations
Security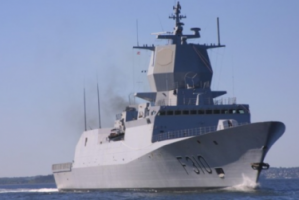 MANAGEMENT
Electronicon AS has experience from running large naval projects as well as prime contractor and as sub supplier to a larger prime.
Electronicon AS has experienced program managers capable of running larger programs.
SYSTEM ENGINEERING / INTEGRATION
The Company has many years of experience with system engineering and integration related to larger naval project in Norway. Integration project has been conducted in areas such as navigation system, communication system and command control systems.
Electronicon AS has the capability to engineer system from requirement to commissioning.
DESIGN / DEVELOPMENT
The Company is capable of developing systems and units for maritime electronics. Developing unit which integrate new systems component into older system is where the company has long experience.
Electronicon AS has invested in several development tools to strengthen its capability to develop new systems and solutions.
Development covers both programming and hardware design.
PRODUCTION / ASSEMBLY / INTEGRATION
With more than 150 square meter space for production and testing, the company has the capability to produce/assemble, integrate and test complete systems as well as smaller units and systems.
In addition Electronicon AS has a network of sub suppliers providing the service which Electronicon AS do not maintain in house.
INSTALLATION / COMMISSIONING / SITE TESTING / MAINTENANCE
Electronicon AS has many years of experience with installation/commission/test on bard The Royal Norwegian Navy vessels.
All most all types of electronic system such as sensors, distribution, communication, navigation and command control system have been installed by Electronicon AS.
Electronicon currently has maintenance contracts with The Royal Norwegian Navy.
In additional the management, documenting and planning of these task are conducted by Electronicon AS.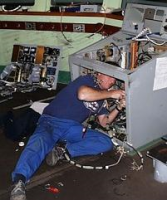 DATA DISTRIBUTION SYSTEMS
Electronicon AS has developed several products related to distribution, converting and selecting data. Most systems have been used to distribute or convert navigational data, however the systems can handle any data.
The Company has several components already developed, but can also easily develop new components to meet customer needs. These components can be supplied in DDU systems or as single componets/cards.
Navigational data systems from Electronicon AS have been supplied to several naval platforms both in Norway and in NATO countries.
The DDU takes data from ships sensor systems such as Gyro/INS, GPs or others. This data is converted to user format and distributed. Examples of output data is synchro, NMEA.
The DDU is also capable of receiving data from multiple sensors which has different output format.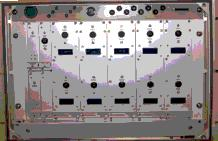 SCM (Synchro Conversion module)
The SCM module consists of a dual channel digital to synchro converter cards. It can be configured either as a master-slave (fine- coarse) or single channel configuration.
Highlights:
Each channel can be configured in rear conductor to perform different scaling (1x, 2x, etc)

The modules can deliver output of 1VA or 25VA

The modules are protected for overheat and high current
Electronicon A.S.
Hillerenveien 82, 5174, Mathopen, Norway
+47 55 30 76 60    
elc@electronicon.no