Last Update
August 21, 2018
Categories
C4I, Communication Systems
Counter-measures, Electronic Warfare and Decoys
IT, Computing and Software
Military, Tactical, Logistic Support Vehicles & related equipment
Radar, Sonar, Navigation, Targeting, Surveillance
Services (R&D, training, engineering, consultancy, …)
ISPAS' expertise covers all aspects of radiofrequency (RF) equipment from radars for Radar Cross Section (RCS) measurements to custom design RF equipment and radar/RF/RCS measurement assistance.
ISPAS delivers products and services to both military and civilian customers, based on general radar expertise, instrumentation, development of electronics, software and systems integration.
The company has successfully delivered several complete radar systems, and uses in this context subcontractors of customized as well as standard components.
Contact info #1
Mosseveien 58, 1640 Rade, Norway
Turnkey Radar Cross Section (RCS) Measurement Radars
RCS measurements have special hardware and software processing requirements.
ISPAS has several years experience developing advanced turnkey RCS measurement radars for both indoor and outdoor applications.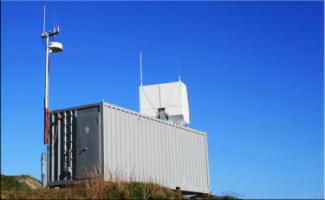 RF signal generator
ISPAS' programable signal generator generates different waveforms such as:
FMCW
Stepped frequency
Phasecoding using variable bandwidth and frequency.
Potential applications are radar, electronic warfare (EW) and tests of ESM equipment.
Software development
ISPAS develops a complete range of software for simulation, data acquisition, processing and data presentation.
The company developes complete HW and SW solutions for applications like:
Calibrated radar cross section measurements
Data post-processing and presentation
Inverse Synthetic Aperture Radar (ISAR) imaging
Target Recognition
Automated rock-slide monitoring (using interferometric radar)
Oilspill detection and classification
Surveillance radar
RCS simulation
ISPAS has long experience with sensor fusing, e.g. merging input from several different sensors into one easy to understand view. Example of sensor types:
Radar
Meteorological data
Oceanographic data
GPS
Wave propagation
Inertial motion unit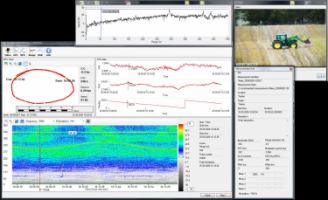 Interferometric radar measurements of movements in glaciers
ISPAS is using interferometric radar for measuring small movements in glaciers. The first measurement was in 2007, measuring glacier movement in the Kronebreen glacier, Svalbard. The measurements was done in cooperation with the Norwegian University of Life Sciences (UMB) as part of the international project Glaciodyn.
ISPAS and UMB returned again in 2008 and 2009 for new interferometric radar measurements of the Kronebreen glacier. In 2009 the glacier was measured at a distance of more than 13 km.
In 2008 ISPAS also performed interferometric radar measurements of the Engabreen glacier in Nordland, Norway, in cooperation with the Norwegian Water Resources and Energy Directorate (NVE).
Rock-slide Radar Monitoring
Two of ISPAS' interferometric radar are operating on the West-coast of Norway monitoring potential rock-slide movements. The first radar was installed February 2006 and has been monitoring Hegguraksla successfully since. The second installation is monitoring the Aknes rock slide area.
Research cooperation
ISPAS have participated in two research project within the EU's Sixth Framework Programme for Research and Technological Development.
AVITRACK (Aircraft surroundings, categorised Vehicles and Individuals Tracking for apRon's Activity model interpretation and ChecK). The project was aimed at integrating different sensors for optimum surveillance of the apron area. ISPAS contribution was on small netcentric radars and radar - video fusion.
Research cooperation
ISPAS have participated in two research project within the EU's Sixth Framework Programme for Research and Technological Development.
SIRENA (External EMC simulation for radio electric systems in the close environment of the aircraft). The large numbers of RF transmitters operating at different frequencies may cause interferences. The project compared simulated results with measured field strength in a complex environment. ISPAS contribution was development of software for the simulation of antenna patterns.
Oil Spill Detecing Radar
ISPAS has signed a contract with The Norwegian Clean Seas Association for Operating Companies (NOFO) for the research and development of a radar for detecting oil spills at sea.
Ispas AS
Årvollskogen 30, NO-1529, Moss, Norway
+47 40 00 21 13
+47 69 28 02 84
ispas@ispas.no