Last Update
December 21, 2017
Categories
Ballistic Protection
Composites, Plastics & Rubber
Although being a relatively small plastics and composites processing company, Allplast holds a diverse clientele, including big names like Tyco and Thales. Over the years Allplast has gained expertise in the assembly and production of high-tech plastic and composite products. One of Allplast's specific interests is the development of bullet resistant protection products and materials, including composites and transparent laminates.
Allplast is convinced of the ongoing technological developments and design freedom of plastic and composite materials and the added value these materials possess regarding a wide spectrum of applications. Allplast's activities are focused on the development of high-quality parts and assemblies.
Allplast offers a unique combination of production techniques in plastics and composites, combined with in-house design- and engineering capabilities. This leads to product- and process innovations and the ability to assist clients regarding design, materials and production processes.
Ballistic protection
Composites and laminates
High-quality glueing and assembly
Plastics processing and -converting
Focus on products for military and safety applications
Allplast is continuously working on more advanced products for military- and safety applications. An entirely new range of burglary resistant and bullet resistant transparent panels has been introduced by us under the name SecuLam. Our bullet resistant panels have been tested and certified according to standard EN 1063. Our efforts are aimed at developing materials that withstand even larger threats.
Our ambition is to continuously contribute to a better protection of people and property.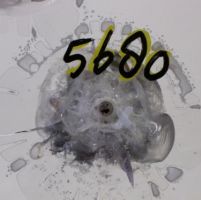 Personal Protection
Allplast is a specialist in the development of products for personal protection. The company does not just develop bullet-proof and burglar proof laminates, but also products designed for personal (ballistic) protection.
Bullet-proof and splinter proof visors
Within their range Allplast offers bullet-proof laminates which are extremely suitable for making curved applications, such as visors. Allplast has the knowledge and technology in-house in order to develop and produce these visors. Properties of plastic laminates within the Company's product range:
No Spall.
Lightweight and excellent facial protection offered.
Applied for example in a visor for arrest teams.
Comfortable to use, due to the extremely light weight.
Offer protection against bullets from .22 to .44 magnum in accordance with EN1063
Bullet-proof shields
Allplast has developed a new sort of bullet-proof shield, which has been specially developed for the requirements of the end user. The bullet-proof shield serves as:
Support for police arrest teams.
Protection against bullets up two calibre .44 Magnum.
Given a lightweight and ergonomic form.
Offers the user unsurpassed forward visibility.
Unique potential for use of firearms without thereby reducing protection.
Military applications
In 2011 Allplast started testing the splinter resistant properties of these laminates, specifically to offer a solution for military applications. Examples are bomb disposal equipment (visors), military glasses and other personal protection devices. Splintering is tested in accordance with NATO standard STANAG 2920.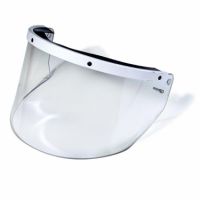 Bullet-proof Laminates
In recent years Allplast has successfully extended their activities with the addition of bullet-proof and ballistic protection. Allplast develops lightweight bullet-proof laminates for a variety of glazing applications. The various types of glazing comply with the bullet proofing standards EN1063 and STANAG 4569.
Bullet-proof laminates compliant with standard EN1063
In standard EN1063 (bullet-proof glazing) we offer lightweight products in all protection classes BR1 to BR7 and SG2. This glazing is specially developed for:
military vehicles
warships (e.g frigates)
civilian vehicles
buildings (embassies/prisons etc.)
Bullet-proof laminates compliant with STANAG 4569
In standard STANAG 4569 Allplast offers bullet-proof glazing for application in heavy military vehicles. These laminates are specially developed to offer protection against heavy military fire weapon ammunition under extreme circumstances. Within this class the company offers the protection levels I to level III.
Application of safety laminate
Allplast has provided a variety of automatic dispensers and vehicles with safety laminate, also with bullet-proof laminates. The company has applied safety laminate in:
shops
petrol stations
vending machines
cash machines
pick up points of pharmacists
military vehicles
bull dozers and digging machines
prison doors
surveillance and patrol vehicles
vehicles for the bomb disposal service (Dutch EOD)
Allplast principally supply ballistic laminates to:
OEM's, (manufacturers of defence and military vehicles)
defence ministries
shipyards (passenger ships, frigates)
builders of automatic vending machines
architects and engineering firms who build for (amongst others) embassies
care organisations (third sector) or rehabilitation/prisonn
Burglar-proof Laminates
Allplast has developed and tested its own burglar-proof laminates in accordance with the EN 356 standard. The Company's aim has been to make very thin and lightweight products that do not require any special operation or maintenance. The result is a portfolio of products which provide a solution for the most demanding burglar proofing applications.
SecuLam EN356-P6B
SecuLam P6B is the first of three products which aim for the three highest levels of burglar proofing and forced access, as described in EN356. Properties of P6B:
lightweight
thin and scratch resistant
limited splintering (spall)
virtually no flying shards of glass and glass splinters
a number of varieties available
Allplast's tests have established that it has very high resistance to burglary and attempts at forced entry with a hammer or axe. Double glazed/insulated varieties of this product are available.
SecuLam EN356-P7B
SecuLam P7B is lightweight, thin and scratch resistant due to the external layers of glass. This enables the product to be used and cleaned in conventional ways. Insulation is possible. Properties of P7B:
higher protection than the P6B
resistance is higher due to the Layers of material than the P6B
SecuLam EN356-P8B
SecuLam P8B is Allplast's strongest burglar-proof product. Tests have demonstrated that this laminate is virtually impossible to break through with impact weapons such as a hammer, crowbar and axe. Properties of P8B:
very high resistance to breaking
suitable for the heaviest burglar proof applications
lightweight
relatively thin and scratch resistant
no specialised maintenance required
permanently insulated versions are available
Applications of safety laminate
shops (jewellers)
buildings (burglar proof glazing for offices forming part of warehouses for the storage/transfer of tobacco goods, electronics, precious metals)
(vending) machines
cash machines
chemists
prison doors
Impact resistant laminates
Thin, lightweight, impact resistant, flat laminates for applications in amongst other things trains and trams, but also for example in ferries.
Extremely thin and light
specially for application in vehicles such as the Windows of trains and buses
resistant to very heavy static and dynamic strain
no flying glass splinters
with plastic middle layer
can be used in insulating glazing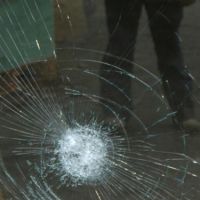 Composite Products
Allplast uses of the latest materials for the development of products. The Company is experienced in designing and producing conventional composite materials, such as carbon and glass fibre materials.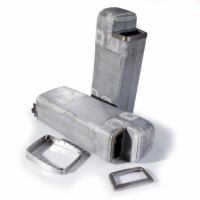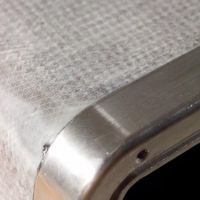 Plastic Products
In the field of plastic processing Allplast has experience in shaping, assembling and processing. The Company has manufactured a variety of products through to end product. In doing so they are continually involved in innovative solutions. Constantly seeking improvements in order to stay ahead in the field of processing of plastics.
Allplast B.V.
 Schelde Rijnweg 6 4691 RW , Tholen, The Netherlands
 +31 (0)166 60 38 84
 +31 (0)166 60 53 05
info@allplast.nl