Last Update
September 12, 2018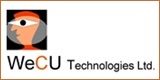 Categories
IT, Computing and Software
Other Aerospace, Defence and High Technology related companies
Radar, Sonar, Navigation, Targeting, Surveillance
Services (R&D, training, engineering, consultancy, …)
WeCU Technologies has break-through biometric screening capabilities that can be utilized for detection of fraudulent employees, terrorists, criminals, fraud detection in banks, insurance firms, and other malice individuals under different circumstances. The screening procedure is based on the presentation of visual or audio stimuli, which include information that deals with the specific defined targeted threat.
The stimuli are designed and presented in a way that anticipates psychophysiological responses only from people who are involved with that issue; these responses can be measured with remote thermal-biometric sensors.
Through an automatic and autonomic analysis of the thermal data, the system indicates whether there was an integrated psychophysiological response to the presented information (stimuli).
If there were significant responses, the system concludes that the subject might be involved with the presented matter.
Another key principle is that the exposure to the stimuli and the remote sensing can be effectuated in parallel to the subject's routine activity. We call it the "Dual Task" Procedure" and it enables WeCU to identify involved individuals simultaneously with routine procedures and when required even without the subject awareness.
The WeCU invention generates the ability to find suspects or unreliable individuals based solely on their intent, in early stages as well, where there aren't any other seemingly suspicious indications.
The system does not need any a-priori information about a person's identity, or any other personal information that might be obtained via profiling methods or tracking.
All individuals, without any discrimination, are detected, regardless of their background, origin, looks, gender, habits, actions, belongings and such.
The detection is very accurate and efficient, while the screening procedure is non-intrusive, friendly, maintains privacy and blends with the routine environment.
Leading team
Shlomi Cohen – Executive advisory board
Tzipi Alster – VP Research
Sharon Ehrlich – CTO
Prof. Shlomo Breznitz – Lead Scientific Consultant
Dr. Boaz Ganor – Lead Scientific Consultant
Contact info #1
shlomi@wecu-technologies.com
26 Shabazi St., Rosh Haayin, 4802126 Israel
Contact info #2
tzipi@wecu-technologies.com
26 Shabazi St., Rosh Haayin, 4802126 Israel
Product line
The WeCU product line offers a selection of different configurations, supporting a variety of environments and needs: • Desk-top… • Self-service kiosk… • Mobile… Thanks to the "Dual Task Procedure", customers may also order tailor-made configurations, designed by WeCU to integrate with the natural environment and procedures of the customer. WeCU offers: • Full Service Package (FSP) - On customer site service with full WeCU expert support; pay per test. • Full Product Package (FPP) - Selling full WeCU systems, including systems operating modules, annual maintenance and training programs.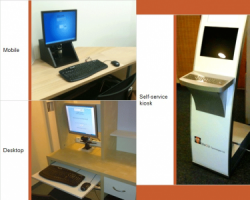 Clients
After more than 8 years of R&D, WeCU has accomplished field operational systems.
WeCU is accumulating successful field experience by selling its services to Israeli corporations and is now discussing projects with security and federal agencies in Israel.
Corporations, agencies and organizations from around the world express interest in the WeCU solution.
Awards
In 2008, as part of the "Israeli Presidential Conference in Jerusalem" WeCU technologies was chosen as one of the top most innovative and promising projects in Israel, and participated at the exhibition "Tomorrow's Spaces".
In 2010, ISRAEL21c marked WeCU as one of Israel's top airport security technologies.
In 2013, "Times of Israel" acknowledged WeCU as one of the vital, fascinating breakthroughs produced by Israelis in the 65 years of the State of Israel lifespan.
WeCU Technologies
26 Shabazi St., Rosh Haayin, Israel
+972 54 625 20 22
info@wecu-technologies.com