Last Update
October 19, 2021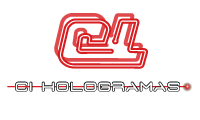 Categories
Aircraft, Helicopter, UAV, Spacecraft & related equipment
Electrical, Electronics & Electro-optics
Other Aerospace, Defence and High Technology related companies
Services (R&D, training, engineering, consultancy, …)
COMBUSTION INGENIEROS (C.I. HOLOGRAMAS) S.A.S., is a Colombian company that develops and builds all the necessary machinery and equipment for the production of holographic security seals (the Company's primary production line).
COMBUSTION INGENIEROS S.A.S.'s facilities are equipped with the appropriate machinery to manage the whole production process in-house, without using external sources, meaning higher security for its clients. The Company's technical personnel are highly trained in Administration, Physics, Optics, Electronics, Informatics and Mechanical Engineering, keeping a specialized area dedicated to research and development in order to generate new ideas and products.
MISSION
To conduct research and technological development in the area of physics, optics and engineering for the production of holographic and optical high-tech security products, meant for the protection of items and documents against counterfeiting and fraud.
Also, to create custom solutions that meet clients' personal requirements in terms of design, security, delivery times and quality demand.
VISION
The Company aims to become the main national and South American holographic products and services provider protecting its clients against counterfeiting and fraud. COMBUSTION INGENIEROS S.A.S. aims to be recognised as a leader in research and technological development in matters of applied optics.
Contact info #1
anamarianino@cihologramas.com
Calle 25B # 85B-76, Bogota, Colombia
Maintenance Services
Thanks to the technical expertise and experience of its personnel in the development of projects involving high technology equipment (such as lasers, interferometers, image acquisition systems, spatial light modulators, electronic control systems, LCD panels, CMOS and CCD cameras, robotic position control systems, interferometric systems) for the design and manufacture of optical setups, COMBUSTION INGENIEROS S.A.S. can provide maintenance services on aeronautical related equipment, namely Laser Inertial Reference Systems, and UAV control systems.

This experience allows the Company to offer assistance in the development of projects that involve optics, electronics and electro optics and the maintenance of systems that use such technologies, namely Night Vision Goggles, Laser Designators, Range Finders, HUDs, FLIR systems, etc. Additionally, COMBUSTION INGENIEROS S.A.S. has experience in development of software for control and image processing applications, as well as simulation of optical systems.

These developments give the Company a great knowledge on many software development languages, such a C, C++, Java, Python, and computational packages, such as Octave, Scilab, Matlab and Mathematica. Many of the company's developed applications for image processing and simulation run in a standard operating system, such as Linux or Windows and use parallel processing techniques. The control software developed in-house runs in hard real time operating systems, such as RT-Linux and Linux XENOMAI.

This experience allows the company to offer its services in the field of simulation and control software development.
Holographic Labels
These holographic self-adhesive stickers are normally used to secure products and ensure brand authenticity. They are produced using tamper evident materials so that the hologram is destroyed as soon as the label is removed, avoiding reuse. The holographic mastering is done using state of the art technologies, providing a very high protection against counterfeiting.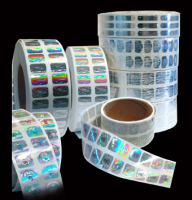 Holographic HOT-STAMPING Foil
The holographic hot-stamping foil is normally used to protect documents and ID cards against counterfeiting and adulteration. Once applied to the document or ID card using heat, they are impossible to remove without damaging completely the hologram and/or the document.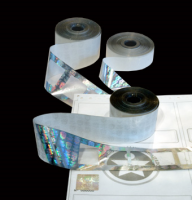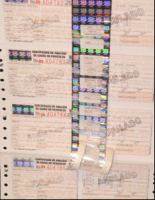 Research & Development
Even being a small company, COMBUSTION INGENIEROS S.A.S. believes that R&D is a key factor for establishing itself. For this reason, it keeps a permanent R&D team composed by: 1 mechanical engineer, with 29 years of experience in project management, machinery design and control systems, 2 physicists with experience in optics, software development and digital holography, 1 M.Sc. in physics, with 10 years of experience in project management, electronics, image processing, software development, optics and holography.

Another important asset of the Company is knowledge. This is why it promotes all types of training. Right now the 2 physicists from the technical department are finishing their M.Sc. in physics, and the M.Sc. is finishing his PH.D degree in physics.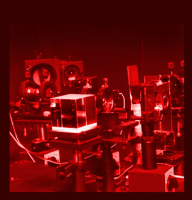 Combustion Ingenieros S.A.S.
Calle 25B # 85B 76, Bogota, Colombia
+57 1 263 5232
+57 1 429 6516
info@cihologramas.com