Last Update
March 10, 2021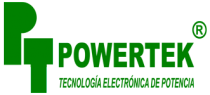 Categories
Electrical, Electronics & Electro-optics
IT, Computing and Software
Mechanical, Electro-mechanical, Hydraulic and Pneumatic components
Services (R&D, training, engineering, consultancy, …)
POWERTEK S.A.S., is a Colombian company located in Cali and specialized since 1990 in drive systems for speed control and motion applications. The Company offers a wide variety of products and services according to the needs of each client, and has the backing of large companies with experience in the field of industrial automation and control.
The Company has developed projects, in various sectors, among which are:
• Paper sector,
• Cable sector,
• Aluminum sector,
• Steel sector,
• Cement sector,
• Sugar mills sector,
• Cardboard sector,
• Textiles sector,
• Rubber sector,
• Oil sector,
• Metallurgical sector.
MISSION
POWERTEK S.A.S. is a company that meets the needs of its customers in the industrial sector through the provision of equipment and value-added services and the development of projects in the area of process automation using the highest technologies available and supported by international companies in the field. The Company highlights the importance of mutual respect in every relationship with its employees, suppliers and customers, contributing to the sustainable development of the company and the society in general.
VISION
POWERTEK aims to consolidate its presence as a leading provider of automation and control and related services in the five major cities of Colombia. The Company, through its offices in Peru and the U.S. aims to strengthen its international presence in the drive systems sector, expand its product offerings and adapt to new technological trends. POWERTEK aims to become a strategic partner of leading multinational companies in automation for the execution of medium-sized projects.
QUALITY POLICY
All project activities and industrial application services of POWERTEK shall be directed to fulfill the expectations of its customers, employees and suppliers, within a framework of knowledge and respect towards social, state and environmental regulations and the implementation of the best available technologies. The Company relies on a widely recognized quality management model to maintain the high level of performance needed in quality production.
Contact info #1
+57 2 665 7702, +57 2 664 7143
liliana.parra@powertek.com.co
Carrera 32 # 9-69 Conjunto Comercial "Gleason" Bodega 5 Arroyohondo (Yumbo), Colombia
Main Services
POWERTEK is equipped with the appropriate facilities, personnel, equipment and machinery for the provision of the following services:
Development of drive systems,

Commissioning, maintenance and training services on motors and drive systems,

Detailed engineering and installation of drive systems,

Supply of spare parts for drives and motors,

Training of personnel, with regards to the installation, operation and maintenance of drives and drive systems,

Applications related to speed and motion control and Ethernet, ControlNet and DeviceNet,

Automation, PLC programming, PanelView and SCADA systems applications,

POWERTEK offers support for drives 24 hours a day, 7 days a week, 365 days a year, directly at the customers' premises,

POWERTEK is the only service center for drives, authorized by Allen Bradley and SSD Parker Drives (formerly known as Eurotherm Drives) in the Andean region.
Equipment & Machinery
POWERTEK S.A.S. is a distributor of equipment and machinery for various applications, namely:
• AC and DC Drives,
• PLCs,
• Electric Motors,
• Encoders,
• R.F. Welders,
• Paper Production Machinery.
POWERTEK S.A.S. also commercialises machinery and equipment of the brand ROCKWELL AUTOMATION, namely AC and DC Drives, PLCs, control screens, communication elements ControlNet, DeviceNet and Ethernet solutions, among others. Through MARATHON ELECTRIC, the Company distributes AC motors for special industrial applications, namely harsh environments and the chemical and paper sectors.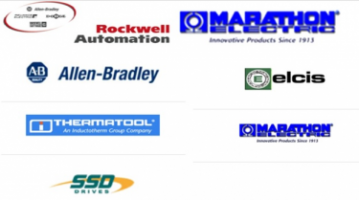 Company's Projects
PAST PROJECTS:
2011 - Τechnology update of drives of the brand JAGENBERG.
2010 - Τechnology upgrade of a paper mill winder, provision of a speed control system for a production machine of welded beams.
2009 - Supply of a speed control system for a rolling and coating machine; Technological update of pull roll, among others.
2007 - Supply of a speed control system for the production line of nonwoven fabrics.
2006 - Provision of a speed control system for a piping machine of the brand YODER.
2004 - Provision of a speed control system for a cement kiln.
2003 - Technology update of a speed control system for a separator machine.
OTHER PROJECTS
POWERTEK S.A.S. has more than 10 years of experience in drives systems for various equipment, among others, and can provide certificates for these companies:
Paper Mill - First stage of modernization of the mill, PLC system, drives, motors, operator screen, DCS, QCS interconnection systems.

Coiled Paper Mill - B/quilla. Delivery of a speed control system, PLC system, drives, motors, operator screen.

SUPERCALANDRIA – Cali. Delivery of speed control system and replacement of DC drives for King and Pope rollers; supply of PLC systems, drives, and 2 operator screens.

Mill - B/quilla. First stage of modernization of the mill, PLC systems, drives, motors, operator screen, DCS, QCS interconnection systems.
Powertek S.A.S.
Carrera 32 # 9 69 Conjunto Comercial "Gleason" Bodega 5 Arroyohondo, Yumbo, Colombia
+57 2 665 7702, +57 2 664 7143
+57 2 665 0242 
liliana.parra@powertek.com.co