Last Update
September 3, 2018
Categories
Electrical, Electronics & Electro-optics
COLCIRCUITOS, provides the electronics industry in Colombia and the neighboring countries with (4) product lines that complement each other and are related to:
The development of electronic design under international standards.

The manufacture and marketing of multi-layer printed circuit boards and membrane keyboards.

Product development.
COLCIRCUITOS guarantees that excellent timely services are performed with professionalism from the design and manufacturing stage of printed circuit boards and membrane keyboards, to the final assembly.
COLCIRCUITOS is the only company to provide integration of electronic products in Colombia.

Customers can find high quality solutions for their projects without having to interact with various companies or individuals.

COLCIRCUITOS has an engineering team that supports the needs of each and every customer from the first stage to final delivery of the product.

COLCIRCUITOS has the capabilities to design medium or large prototypes and is highly competitive in terms of delivery times and prices offered.

COLCIRCUITOS offers competitive products at an international level.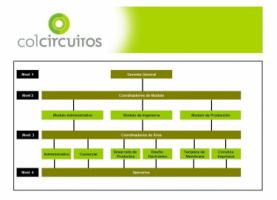 Contact info #1
Carrera 66 A # 34 B -25, Sector Unicentro, Medellin, Colombia
Design of Electronic Circuits
COLCIRCUITOS specializes in the design of electronic circuits in different levels of detail. On one hand, there is the physical part, which includes the design of the actual structure of the electronic components that make up the circuit, namely the materials, etc. All electronic circuits require a physical preparation, the design through electronic programs.

There are international conventions and standards for these processes so that the machinery involved operates under the same parameters. COLCIRCUITOS offers customized design of electronic circuits according to customers' specifications.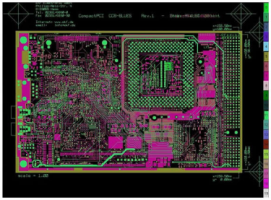 Product Development
COLCIRCUITOS specializes in electronic product development according to customers' requests. There are two parallel aspects involved in this process:
The analysis of the product and the product development
The liability shared with the client, who is involved in the process of product development

COLCIRCUITOS is not able to offer mass production services, as each product is developed according to customers' requests and the manufacture process is carried out under customers' specifications.
Printed Circuit Boards
A printed circuit board - PCB mechanically supports and electrically connects electronic components using conductive tracks, pads and other features etched from copper sheets laminated onto a non-conductive substrate. COLCIRCUITOS' printed circuit boards are made of laminated glass fibre coated with copper on one or both sides of the surface.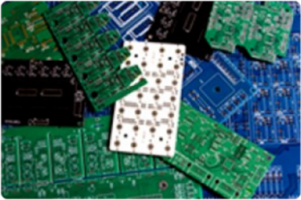 Membrane Keyboards
A keyboard is a peripheral device that consists of a set of keys, which allow customers to enter data into a computer or device. When a key is pressed, a signal is sent to this device to perform an action. These keys can be alphanumeric or of special function. COLCIRCUITOS is dedicated to exploring the existing keyboard market in order to develop high quality custom products.
Each product is developed under customer's request.
The manufacture under the specifications of each customer allows for multiple options.
The Company uses top quality materials for the manufacture of membrane keyboards.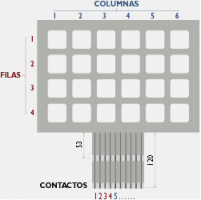 Core Equipment
COLCIRCUITOS is equipped with pick & place systems for the automatic assembly of electronic components, CNC machinery and drilling and routing systems.
Colcircuitos
Carrera 51C N. 12 B Sur - 168 Sector Guayabal, Medellin, Colombia
+57 4 442 652
+57 4 442 652
comercial@colcircuitos.com