Last Update
August 12, 2021
Categories
Mechanical, Electro-mechanical, Hydraulic and Pneumatic components
Metal Processing, Parts & Components
Military, Tactical, Logistic Support Vehicles & related equipment
UMO S.A., is a TS 16949:2002 certified manufacturer and marketer of world-class exhaust systems and mufflers for passenger vehicles, trucks, and motorcycles. UMO S.A. was founded in Medellin, Colombia in 1968.
The Company initiated operations with only a Huth bending machine and five employees. Nowadays, UMO S.A. is proud to say that it has consolidated its presence as a leader in the region reaching a yearly production of over 250,000 units.
Since its foundation, UMO S.A. has been focused on the manufacture of high quality products that meet customers' needs in terms of cost and efficiency. This has led the Company to become a supplier of original exhaust systems for world class car manufacturers, such as:
• Renault,
• Toyota,
• GM,
• Daimler-Chrysler,
• Ford,
• Mercedes Benz,
• Iveco,
• Honda,
• Yamaha,
• Suzuki Colombia, Venezuela, & Ecuador.
Using cutting-edge technology, namely CNC bending machines and cutters, welding robots, and pulsed welding machines, UMO has developed, besides its OEM line, an important product line for the aftermarket for a variety of car manufacturers, including Chevrolet, Renault, Mazda, Volkswagen, Toyota, Daewoo, Hyundai, Dodge, and Ford, among others.
UMO has established a strategic partnership with BOSAL, a leading multinational company specializing in the exhaust system industry. The Company has the support of an advanced manufacturing unit and experienced human resources that understand customers' needs and develop long-term commercial relationships.
Key Success Factors:
• Balance Scorecard,
• Quality Management,
• Continuous Improvement of Processes.
Quality Assurance: During the last few years, and following renowned car manufacturers, such as Toyota, Renault, Nissan and GM, UMO has made a commitment towards its employees and customers and as a result has implemented the best practices in quality assurance. Some of the tools and processes applied and widely used by UMO are:
• Quick Response Manufacturing,
• Poka Yoke Manufacturing,
• Autonomous Teams,
• Line Balancing,
• Kanban,
• Standardized Training, etc.
Quality Inspection: All products are subject to quality inspection, to guarantee the highest quality possible according to customers' specifications.
Kaizen: The Kaizen methodology was first implemented by UMO in 2001 under the guidance of Toyota. UMO adopted Kaizen as a philosophy in the organization and conducted its first Kaizen convention in 2002.
Continuous Improvement System: The Company is focused on the continuous improvement of processes, through which it encourages the participation of all employees in the development of short and effective improvement proposals in all areas of the organization. Monthly awards are given to the best proposals in a ceremony where the whole organization participates. This methodology was first implemented by UMO in September 2007.
Contact info #1
Comercial.ensambladoras@umo.com.co
Cra. 48 N° 14-86, Medellin, Colombia
Industrial Painting Services
UMO S.A., has over 30 years of experience in the design and development of tools and dies for the manufacture of exhaust systems. UMO's PREXA is a business unit specialized in industrial paint services and other coatings using the latest technology tools. The Company's manufacturing unit applies 100% environmentally friendly practices, thus guaranteeing the generation of less waste.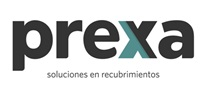 Services informational files
High Performance Mufflers
A muffler is ideal for reducing the amount of noise emitted by the exhaust of an internal combustion engine. Mufflers are installed within the exhaust system of most internal combustion engines and are engineered as an acoustic soundproofing device designed to reduce the loudness of the sound pressure created by the engine by way of acoustic quieting. UMO S.A. designs and develops high performance mufflers made of 304 stainless steel, such as:
Universal Mufflers,

Truck Mufflers,

SUV Mufflers.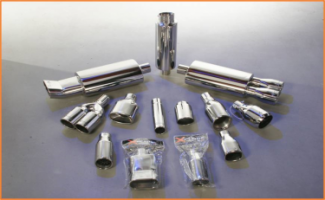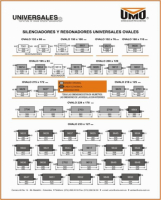 Motorcycle Seats
SEKI is a unit dedicated to the supply of industrial polyurethane solutions to the general industry.
UMO S.A. is a leading manufacturer of original motorcycle seats and the main supplier of motorcycle assemblers in the country, such as YAMAHA, AKT MOTOS, AUTECO, and SUZUKI. The Company has established its presence in the North American market as a supplier of motorcycle seats for Harley Davidson motorcycles. The seats are made of polyurethane material and are available in black and silver colours.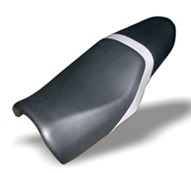 Engineering Department
UMO S.A.'s engineering department is dedicated to the development of solutions that satisfy customers' requirements, which is equipped with specialized equipment, such as:
• CNC Sheet Cutter,
• CNC Pipe Bender,
• MIG Welding Robot,
• Lock Seaming Machine,
• Cap Seaming Machine,
• CNC Body Lock Seam Machine.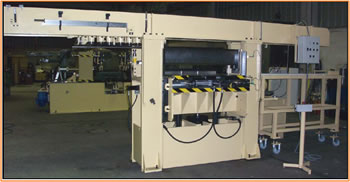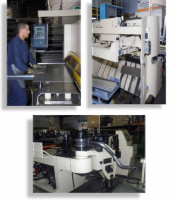 Clients
Among UMO S.A.'s most renowned customers are:
• CHEVROLET,
• DAEWOO,
• YAMAHA,
• HONDA,
• HINO,
• AKT MOTOS,
• JINCHENG,
• JIALING,
• CHRYSLER,
• FORD
• MERCEDES BENZ,
• KYMCO,
• RENAULT,
• SUZUKI,
• TOYOTA,
• KAWASAKI.
Umo S.A.
Cra. 48 N° 14 86, Medellin, Colombia
+57 4 444 4866