Last Update
April 15, 2020

Categories
Maintenance Repair Overhaul and Logistics Support
Mechanical, Electro-mechanical, Hydraulic and Pneumatic components
Metal Processing, Parts & Components
FABRITORNILLOS, is a Colombian company that manufactures products for fluid transportation for the metalworking industry, such as couplings, hoses, welding equipment, fittings, fasteners, as well as hardware products.
FABRITORNILLOS is situated in Bogota and during the last 20 years it has been established as a manufacturing and marketing company offering metalworking products and engineering services, such as industrial maintenance and integrated industrial services.
VISION
FABRITORNILLOS has become an acknowledged company based on its continuous quality improvement principles and innovative products supply. The Company's main goal is to provide its customers with high quality durable products, guaranteeing their satisfaction for many years.
VALUES
FABRITORNILLOS believes that:
Its products and services are linked to the capabilities and talent of its engineering team.

Its clients and providers are thankful for it being a company with a capable engineering team able to provide high quality products.

The continuous improvement of processes and materials will benefit the quality and price of the final products.

The customers need to be provided with creative and innovative solutions.
Contact info #1
+57 1 201 1927 Cel: +57 315 336 5823
gerencia@fabritornillos.com
6th Ave. No 37A-30, Bogota, Colombia
Contact info #2
+57 1 201 1927 Cel: +57 315 336 5823
gerencia@fabritornillos.com
6th Ave. No 37A-30, Bogota, Colombia
Design & Maintenance Services
FABRITORNILLOS can manufacture everything related to the machining of special steel, stainless steel, copper, bronze, brass, etc. The Company also offers design and maintenance services on gears, machinery parts, electrical switches and tubes.
Hoses
FABRITORNILLOS offers different types of metallic hoses for fluid conduction (food, water, compressed air, hydrocarbons etc.) mostly made of high pressure and temperature resistant stainless steel.
Couplings
FABRITORNILLOS offers lock quick couplings for compressed air, gas, water, lubricants, etc. These couplings offer a variety of connection options and have a compact design.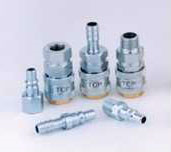 Fittings
FABRITORNILLOS can manufacture galvanized or chrome plated fittings made of stainless steel, aluminum, bronze or Teflon, such as nuts and connectors.
Hardware Supplies
FABRITORNILLOS can manufacture hardware items for the household and the engineering industry, especially construction supplies (finishing, electricity, carpentry and plumbing supplies), as well as mechanic, agricultural and livestock supplies.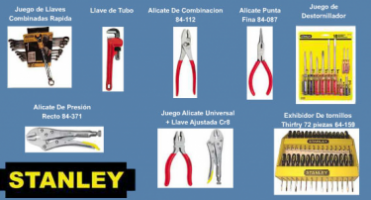 Fasteners
FABRITORNILLOS manufactures screws in different sizes and materials, namely luxury nuts (for artillery and automotive parts), socket set screws, square head screws and hex screws.
Specialized Equipment
FABRITORNILLOS is equipped with specialized machinery, such as:
Stamping Presses,
Bending Machines,
Polishing Machines.
Welding Equipment
FABRITORNILLOS has the technology to manufacture all types of welding tools (aluminum, stainless steel, bronze and copper). The Company is equipped with electronic welding, submerged arc welding (TIG - Tungsten Inert Gas, MIG - Metal Inert Gas, MAG - Gas - Metal Arc), oxyacetylene welding and other special welding machinery.
Specialized Engineering Team
FABRITORNILLOS is qualified with a specialized engineering team including twelve employees in the management and engineering departments who are professionally educated and have a technical or engineering degree.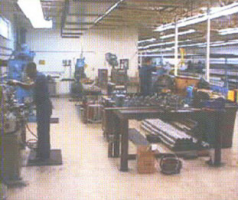 Production Mode
FABRITORNILLOS' products are mostly produced in series, but the Company also uses a form of production on demand, in accordance with the needs of every particular client, providing personalized services that create a bond of trust and loyalty.
Fabritornillos S.A.S.
6th Ave. No 37A 30, Bogota, Colombia
+57 1 201 1927
+57 1 201 1927
fabritornillos@fabritornillos.com