Last Update
August 31, 2018
Categories
Services (R&D, training, engineering, consultancy, …)
AEROPROF LTDA., is a Colombian company specialized in audit and consultancy services, as well as the development of integral solutions for the various activities of aviation companies, endorsed by a select group of individuals with extensive experience in the field of aeronautics.
The Company is formed by experienced engineers, pilots, technicians and specialists committed to the development and professionalization of aeronautics related activities.
AEROPROF LTDA.'s qualified engineers are ready to offer the necessary support in the elaboration of engineering works, the design of aeronautical solutions and the modification, construction and fabrication of aircraft parts.
The Company specializes in finite elements simulation on metallic aeronautical parts and composite materials and is capable of molding parts and components from the 2D and 3D stage to the completion of an aircraft.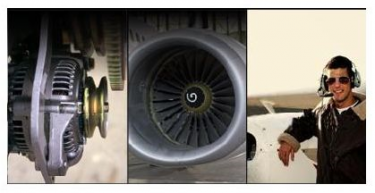 Contact info #1
+57 1 413 9847 +57 1 413 9855
El Dorado Airport, Entrada No.1, Interior 20, Oficina 206, Bogota, Cundinamarca, Colombia
Aeroprof Ltda.
Ac. 26, Bogota, Colombia
+57 1 413 9847, +57 1 413 9855
audits@aeroprofltda.com