Last Update
September 5, 2016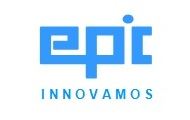 Categories
C4I, Communication Systems
Electrical, Electronics & Electro-optics
EPIC INNOVA, is a Colombian company specializing in prototypes and the protection of the intellectual property and rights. EPIC INNOVA designs innovative solutions and transforms them into cost effective, commercially viable new products.
The Company is capable of identifying markets needs and develop cost efficient products with innovative approaches and proprietary technology. In order to develop the foreseen solution, EPIC INNOVA brings into play specialized companies in each field.
EPIC INNOVA, has agreements with universities and research groups to enhance its innovative and developing capacity. The nucleus of EPIC INNOVA is a group of inventors and experts in the areas of Economics, Electronic Engineering, Mechanical Systems, Business and International Relations, Machine Tooling and Intellectual Property. Most of the Company's experts have developed and patented inventions on their own. EPIC INNOVA has established relations with more than fifteen service provider companies, collaborating with new companies for the development of a new product when needed.
EPIC INNOVA has many products in the R&D pipeline, such as High frequency UV sterilizers, water purifiers, HID ballasts, electronic ballasts and water generators, among others.
Contact info #1
Calle 127C No. 78 A-32, Bogota, D.C., Colombia
Epic Innova
Calle 127C No. 78 A 32, Bogota, Colombia
+57 1 624 4447
+57 1 624 4447
mvald36@gmail.com