Last Update
September 20, 2018
Categories
Composites, Plastics & Rubber
Mechanical, Electro-mechanical, Hydraulic and Pneumatic components
Metal Processing, Parts & Components
KREATOR INC S.A.S., is a Colombian metal-mechanic company located in Medellin, Colombia. The Company's main activity is focused on the manufacture, repair and modification of equipment, spare parts and accessories for the general industry.
KREATOR INC. S.A.S. has gained a lot of experience in the mining, construction, cement, chemical, energy, aerospace, agriculture, food and textile sectors and is offering new solutions focused on meeting customers' needs and expectations, as far as daily business processes, production and assembly are concerned.
MISSION
KREATOR INC. S.A.S.'s mission is to build a customer relationship based on trust, using high technology methods in the manufacture of parts, as well as in assembly processes and special maintenance services.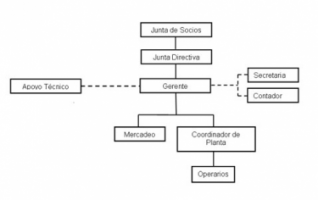 Contact info #1
+57 4 351 5812 +57 314 740 3090
Sales & Marketing Manager
Cr 58 A N° 29 – 90 Int. 201 Medellin, Colombia
Contact info #2
+57 4 351 5812 +57 313 646 7954
Cr 58 A N° 29 – 90 Int. 201 Medellin, Colombia
MRO Services
KREATOR INC. S.A.S. provides MRO services on industrial equipment, according to the customers' needs.
Spare Parts
KREATOR INC. S.A.S. manufactures heavy machinery parts and spare parts for the cement industry, as well as moulds and machinery for the prefabricated building industry. KREATOR INC S.A.S. designs and develops pneumatic and hydraulic parts based on technical drawings or samples, assuring uniformity and resistance. The Company is also able to develop virtual prototypes in order to be able to analyse and solve any problems in time.
CNC Milling Machine TM-2
KREATOR INC. S.A.S. is equipped with a CNC milling machine with a load capacity of 400 kg and xyz travels 1016 x 406 x 406mm for the machining of larger pieces. It has a 10-tool changer and an operating system equipped with the necessary programming software for the manufacture of spare parts with various characteristics.
CNC Lathe TL-2
KREATOR INC. S.A.S. is equipped with a CNC Lathe TL-2 with a maximum capacity of 406 mm x 1219 mm, a 406 mm swing and an automatic tool changer.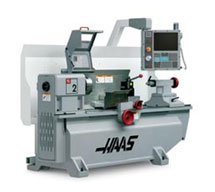 CAD/CAM Technology
KREATOR INC. S.A.S. is equipped CAD/CAM software in order to maintain tolerance and provide dimensional accuracy in the development of parts and components.
Customer Feedback
Customer comments and complaints given to a company are an important source for improvement in order to address the needs and wants of the customer. For that reason, KREATOR INC. S.A.S. provides customer feedback by receiving customer complaints and claims.
Clients / Projects
OVO TECHNOLOGIES: Development and manufacture of the items required in subassemblies used in the area of defence by the Colombian army.
INDURAL: Manufacture of moulds and other elements for the production of concrete blocks, pavers, etc.
EVOTEC: Design and development of a coupling system to be used in light poles in rural areas.
Kreator Inc. S.A.S.
Carrera 59 No. 28-77 , Medellin, Colombia
444 58 12 – 351 58 12
310 536 2404
kreatorinc@une.net.co