Last Update
August 23, 2016
Categories
Ballistic Protection
Other Aerospace, Defence and High Technology related companies
Services (R&D, training, engineering, consultancy, …)
OZM Research, is a knowledge-based company formed by experienced explosives scientists and engineers with advanced academic degrees in this very special branch of chemical engineering.
The company core business consists of testing instruments, technologies and expert services for energetic materials (explosives, propellants, pyrotechnics, ammunition). The company is licensed in full scale for activities with explosive materials and ammunition, as well as for foreign trade with these military materials.
The company is exporting its products to many countries of the European Union, the United States, Asia and Latin America. Its major clients include military R&D and testing centres, forensic institutes, universities, explosives and ammunition manufacturers, nuclear power plants and other related industries.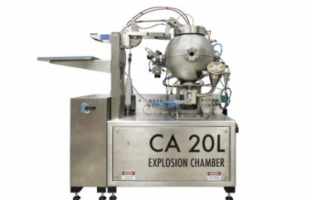 Contact info #1
Managing Director, Testing Instruments
Bliznovice 32538 62 Hrochuv Tynec, Czech Republic
EXPERT SERVICES
Expert Services cover a wide range of activities where deep and very specific knowledge and experience of our experts in energetic materials can be beneficial for our clients.
Since its establishment, the company successfully deals with topics as diverse as:
testing of military energetic materials
analysis of thermal stability of radioactive wastes
non-destructive analysis of ageing of rocket motors
modeling of structural stability of solid rocket propellants
experimental evaluation of risks of compressed gas explosions
measurement of shock waves from air blasts
development of insensitive military explosives
development of enhanced blast explosives
methods for neutralization and safe disposal of improvised explosives
technologies for explosive forming of metals
methods for preparation of pure standards of explosives
processing of demilitarized explosives and propellants into commercial explosives.
OZM Research s.r.o.
Bliznovice 32, 538 62, Hrochuv Tynec, Czechia
+420 469 692 341
+420 469 692 882
ozm@ozm.cz