Last Update
November 28, 2016
Categories
Electrical, Electronics & Electro-optics
Mechanical, Electro-mechanical, Hydraulic and Pneumatic components
Metal Processing, Parts & Components
Radar, Sonar, Navigation, Targeting, Surveillance
Training & Simulation
NATECH NSV AS, is a high tech production company located in Narvik in the northern part of Norway. As a former part of the Kongsberg group, the company has a high quality standard and today holds certifications in accordance to ISO 9001:2008, AQAP 2120 and AS 9100. Natech is technology-oriented within the areas machining, mechanical assembly, production of electronics and electro-optic equipment and harnesses. Natechs main customers are international companies within the defence, homeland security and oil and gas marked, and Natech has a broad experience from handling offset contracts.
The company manufactures products such as, cables, command, control and information systems, electro-optical equipment, fire control systems & equipment and other mechanical and electro-mechanical components. The company is a renowned supplier to the defense and offshore industry. Natech has also experience in CNC machining, including high-speed machining of light metal alloys assembly and testing of both electronics and electro-optics in clean-room.
Contact info #1
Teknologiveien 4 8517, Narvik, Norway
Contact info #2
Teknologiveien 4 8517, Narvik, Norway
SERVICE & MAINTENANCE
In the Electronics Department a special group offers field service, repository maintenance and logistics services directly to the Norwegian Defence and also on behalf of foreign suppliers, for products such as:
Aiming systems

Electronic equipment for vehicles and turrets

Launchers

Training & Simulation Systems

Tracked Vehicles & Thermal / IR equipment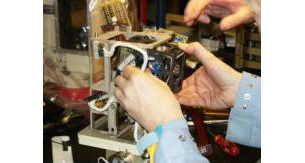 MANUFACTURING CAPABILITIES
Production:
Assembly in accordance with IPC/EIA J-STD-001C
Well equipped workshop for electromechanical production
Soldering and shrinking equipment
Cut and strip machines
Marking equipment
Test:
Circuit boards
System tests
ESS testing including:
Vibration
Shock
Thermal shock
Development tools:
Design; ORCAD/PSPICE, VISIO
Test; LabVIEW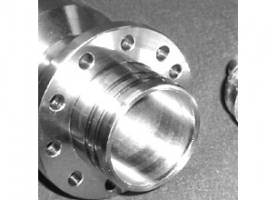 MECHANICAL CAPABILITIES
Turning, Milling
Surface treatment
Anodising, natural and colour (aluminium)
Yellow cromate Alodine 1200 (aluminium)
Passivation (stainless steel)
Zink phosphating (steel)
Coating
Wet coating
Xylan coating
Teflon coating Assembly Measurement / testing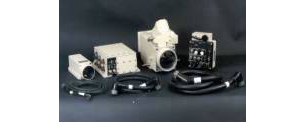 MACHINE PARK
6 Okuma CNC Lathes
Mazak Multiplex (with to chucks)
2 Okuma high speed milling machines
2 Mazak high speed milling machines
3 Mazak integrex multi task machines
2 MoriSeiki milling machines
1 Makino milling machine
Brown & Sharp Scirocco CMM
Natech A.S.
Teknologiveien 4, 8517, Narvik, Norway
+47 7 692 28 00
+47 7 692 28 99
natech@natech.no