Last Update
August 23, 2019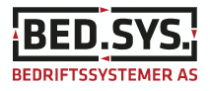 Categories
Electrical, Electronics & Electro-optics
IT, Computing and Software
BEDRIFTSSYSTEMER A.S., is a supplier of systems for information security, high-technology niche products within the field of computer security and standard commercial products from leading manufacturers and partners.
The company was established in 1990, prior to which it had been the data division of Alcatel Norway AS. Head office is in Oslo with a sales office in Stockholm.
Bedriftssystemer AS offers information security solutions to military, governmental and civil organizations based on high-technology quality products from Norwegian and international defence and security manufacturers in IT. The company has a long-term contract with the Norwegian Armed Forces (logistics/ICT), which includes serving the public administration and diplomatic services as well.
Customers
Bedriftssystemer AS's customers come from the following sectors:
Government administration
The foreign service
Defence
The finance industry
Data processing centres
Industry
Business
Customers
Bedriftssystemer AS's customers come from the following sectors:
Solutions
Bedriftssytemer AS's solutions within secure computer products include:
Protection of sensitive and business-critical information
Secure data communication
Control over and editing of high-volume printed material
Remote control and surveillance of PCs and networks
Services Offered
Bedriftssystemer AS offers the following services within each product area:
Installation
Integration with existing systems
Support
Maintenance
Operational and emergency agreements with agreed-upon response times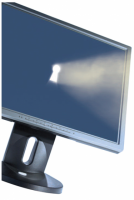 Contact info #1
Product Manager Defence Systems
linnebjerg@bedriftssystemer.no
Postboks 184, Okern, 0510 Oslo, Norway
MOBILE DATA TERMINALS
Tough and advanced rugged mobile computer terminals for use in the field.
RUGGED PDA
BOBm is the first fully rugged PDA in the world with true VGA resolution (480 x 640) and Windows CE.NET 4.2.
It is based on the Intel XScale PXA255 – 400 MHZ CPU with 128 MB RAM and 64 MB Flash ROM. The display is a 4" VGA sunlight readable transflective TFT LCD.
BOBm has built-in speakers and optional microphone.
MIL-STD-461E, MIL-STD-810F and IP67 are standard;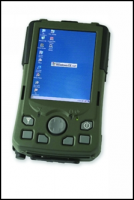 Bedriftssystemer A.S.
Terminalgata 30, 9019, Tromsø, Norway
 +47 77 60 73 00
 +47 77 67 32 50
post@bedsys.no