Last Update
September 14, 2018
Categories
Engines, Propulsion, Power Generation
Mechanical, Electro-mechanical, Hydraulic and Pneumatic components
Other Aerospace, Defence and High Technology related companies
Liberty Gasturbine Holland (LGH) was established in 1989 by Michel Kooij from Holland. Originally, the company was involved in high performance products. From 1994, Liberty Gasturbine Holland made the transition to gasturbine engines and applications.
Currently LGH specialises in designing, developing, constructing and maintaining miscellaneous machines for marine and ground applications. The core of their products is that they're all driven by gasturbine engines and controlled by an advanced digital control system developed by Liberty Control Systems.
Based on their practical approach and experience, the company works out new concepts and ideas.
LGH offers products that perfectly match with the customer specifications in combination with an outstanding quality level and a fair price with a high level service support.
Liberty Gasturbine Holland is ISO 9001 and VCA certified (pending).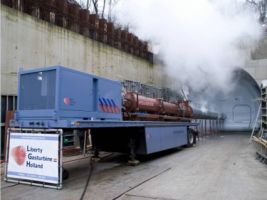 Service, Sales & Support
Liberty Gasturbine Holland BV offers 24/7 HOUR-services and 48 HOURS around the globe, depending on visa and air connection.
Liberty Gasturbine Holland BV has exclusive arrangements with their suppliers, therefore our continuity is guaranteed for service, spares, research and development.
Customer support and service
This is a non-stop factor of Liberty Gasturbine Holland BV and consists of:
Video scope service (please refer to the attached document)
Site support
Periodic visit on location
Technical training
Technical publications, manuals
Spare parts provisioning
Test and support equipment
Digital information exchange and updated software
Sales
LGH is a one-link, direct supplier. All sales are handled from its Dutch base, however, there are possibilities for dealerships.
Leasing equipment from LGH means full access at all times on equipment and services.
LGH stocks jet-engines and spares.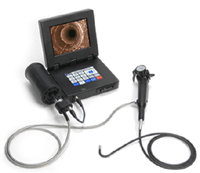 Services informational files
Steamexfire
The Steamexfire system is an inert gas generator that produces a mixture of combustion products with water vapour and steam with a minimum content of oxygen at a temperature of approximately 80° to 90° Celsius. In simple words, it is a generator that produces very large quantities of inert gas.
The most important feature of the Steamexfire system is to reduce the oxygen content in an enclosed environment, such that it will not support combustion. In fire fighting language: the Steamexfire system reduces and eliminates two of three elements of fire: oxygen and heat.

After the fire is suppressed, and environment is known by using gas chromatograph analises, the fire department can go inside for inspection and follow up. The system runs on water and heating oil or kerosene (Jet A-1). The modular design allows easy transportation by road or air (747, Antonov, Hercules, etc.).

Examples of Steamexfire system applications:
Underground mine fires
Storages (buildings)
Silo's
Tunnels
Underground spaces, (parking spaces)
Ship/vessel fires
Combustion installations, (incinerators)
Precautionary inertisation in general
Advantages Steamexfire system:
Fire-fighters don not need to go inside, SAFE!
No piping network and infrastructure needed
Powerful and immediate cooling effect
Limited water consumption
Inertisation reduces and eliminates explosion danger
Fast deployment and easy operation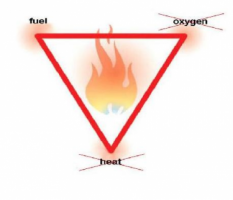 Product informational files
Power Packs
Our universal Power Pack are 4 times lighter, and 6 times more compact average, compare to pisten engine Power Packs in the same power range.
We apply several brands and types like Rolls Royce, General Electric, Walter, Snecma and Klimov, for driving our Power Packs.
The applied reduction gearboxes can be provided in every reduction ratio. These reductions are engineered by Liberty Engineering B.V.
Some samples of our programe:

LGH 400kw 225 kg
LGH 800 kw 210 kg
LGH 1700 kw 330 kg
LGH 2100 kw 1650 kg
LGH 2500 Lb/thrust 320 kg
LGH 11000 Lb/thrust 1400 kg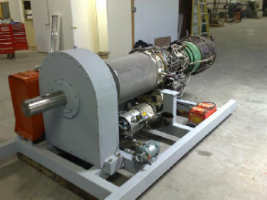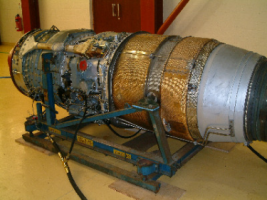 JetFogger
Disinfecting green houses
Greenhouses, stables, cowsheds, chicken houses, etc., need to be disinfected regularly. Several disinfecting fluids can be used. At the present time, the traditional foggers are being used for the job, a very time consuming job because of its capacity.
We designed a new revolutionary system. Due its powerful exhaust airstream, the mixture is carried into every corner of the building/greenhouse.
The JetFogger is usually mounted on a trailer. This trailer can be towed by a small garden tractor.
Benefits:
The JetFogger is light and compact
System works 10 times faster than any traditional fogger
Very simple operation by digital control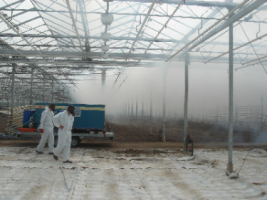 Product informational files
Generators
Liberty Gasturbine Energy Systems is a brand name of Liberty Engineering B.V. (Ltd.)
A gasturbine driven generator offers many advantages, mainly when it comes to maintenance, weight and sizes. A 40.000 hours maintenance interval is no exception. We offer engines where the bearings are located in the cold section of the engine. Close to zero oil consumption is the result.
When it comes to a power demand of above 1 Megawatt, a gasturbine driven generator is the only right choice. Multiple systems in a ring configuration offers a great deal of flexibility and less fuel consumption.
Multiple fuels like diesel, kerosene, natural gas, flare gas or methane are no problem.
We have partnerships with the most respected names in the market.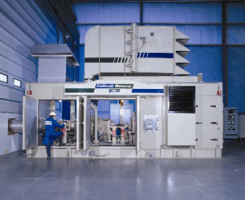 Liberty Gasturbine Holland B.V.
Baardmeesweg 23, 3898 LD Zeewolde, Putten, The Netherlands
0031 (0) 36 53 59 300
0031 (0) 36 53 59 304