Last Update
August 24, 2018
Categories
Arabian Construction Company W.L.L., is a leading engineering and contracting company providing diversified solutions and services in the fields of Telecommunications, IT and Fire Fighting. The company is led by a team of professionals whose experience and talent ensures supporting its clients with the highest levels of commitment and responsibility.
With a portfolio of hundreds of projects and a history expanding for over 50 years, the company has acquired the necessary skills and confidence in handling the most demanding challenges and tasks. The quality of its work is not only reflected in its external processes but is found internally throughout its organizational structure and operations.
The company is continuously entrusted by government ministries, oil companies and the private sector to participate in the most exciting and challenging projects in the State of Kuwait.
Contact info #1
Shuwaikh, City Center Street, Behind Ford Car Agent, Kuwait
Contact info #2
Shuwaikh, City Center Street, Behind Ford Car Agent, Kuwait
Contact info #3
Deputy Department Manager Telecom
Shuwaikh, City Center Street, Behind Ford Car Agent, Kuwait
TELECOMMUNICATION SERVICES
ACC's Telecommunication Department offers its engineering solutions and technical expertise in the fields of Radio and Fiber Optic communications systems and services, ranging from networks design, project management, implementation, maintenance and support.
Telecoms services in Kuwait have witnessed phenomenal growth over the past two decades with ACC's Telecommunication Department leading the way. The company offers a broad range of engineering solutions for:
Data networks,
Mobile networks,
Telecommunication networks,
Broadcasting systems and,
Navigation and monitoring systems.
The company's solutions are backed by a team with technical expertise in network design, project management, maintenance, and support. Its list of esteemed clients includes several government departments in Kuwait. ACC has over 50 years of experience offering telecoms solutions in Kuwait and cover most areas in the sector. This includes turnkey telecommunication network solutions for optical fiber cable transmission networks, radio and television broadcasting, and more, both in Kuwait, throughout the Gulf region, and Europe, USA, India, and Japan.
The company has successfully completed hundreds of projects, delivered on time and within budget. Its solutions also include complete turnkey broadcasting systems solutions for encoding and decoding audio and video content to be distributed over radio, television, and satellite. Among its major clients to whom it provides telecoms solutions in Kuwait include the Kuwait Ministry of Information, for whom it helped establish the first digital audio broadcast station through Digital Audio Broadcast solutions.
ACC, also provides complete solutions for the setup of complete mobile networks with base stations and have successfully completed projects for the Kuwait Ministry of Communications. As Kuwait's telecom industry continues to grow, ACC is committed to remaining at the forefront in the implementation of telecom engineering solutions.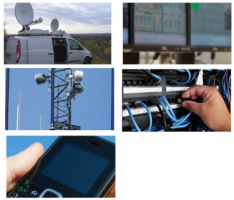 FIRE FIGHTING
ACC is a leader in the firefighting and fire alarm industry in Kuwait since the early 1960's. The company works closely with government ministries, the Kuwait Fire Department and global oil and gas companies, to provide a comprehensive range of fire protection solutions and services. It offers the best international fire products and equipments and continue to lead the way in preventative, and emergency response services for its long standing clients.
ACC offers a comprehensive range of fire protection solutions and services to organizations involved in fire fighting in Kuwait. For over 50 years, has been working closely with oil and gas companies, the Kuwait Fire Department, chemical industries, telecommunication and computer sites, power generation and transmission sites, and many more, to make their establishments meet fire safety regulations.
Its fire fighting solutions are designed to offer its clients the best preventative and emergency response services. When it comes to fire fighting in Kuwait, the Oil & Gas sector has a great demand for reliable firefighting equipment and systems. Its expertise extends right from engineering design and planning to the supply, set up and commissioning of equipment. It offers a complete range of fire fighting packages which includes hydrants, wheeled and portable fire extinguishers, fire hoses, fire engine suction risers, foam concentrates, and much more. Most importantly, it ensures that every piece of equipment including the design and implementation of a fire protection system meets the highest safety and regulatory standards. To ensure that ACC meets these standards, it has a UL approved gas refilling facility in addition to a fire extinguisher refilling facility approved and authorized by the Kuwait Fire Directorate.
ACC is proud to be a leading provider of solutions for fire fighting in Kuwait with well trained engineers capable of providing excellent maintenance and support services to industrial and commercial establishments. In order to meet the ever growing demand for fire protection in the real estate business, ACC offers 100% fire protection coverage with fire fighting and foam systems from leading manufacturers such as Walker Fire UK and Moyne Roberts UK. Apart from fire protection, its clients also reap the benefit of reduced insurance costs.
IT SERVICES
The search for reliable IT solutions is an ongoing challenge for modern businesses. ACC multi-disciplined engineers are able to offer their knowledge and vast experience in many distinct areas in this fast moving industry. Modern businesses have a constant demand for reliable IT solutions which ACC is well equipped to meet.
The company's multi-disciplined engineers are among the most experienced and knowledgeable IT professionals who understand the ever-changing environment of IT in Kuwait. Over the years the company has become a key player in the IT sector both domestically and internationally as well. ACC is well recognized for providing IT solutions and services to a variety of verticals which includes banking, oil & gas, security, and many others. Its core competencies include ERP solutions, EAM solutions, data cataloging, handheld mobility solutions, and special systems to help organizations analyze business data and make better decisions.
ACC is committed to remaining a pioneer of IT Solutions in Kuwait with a focus on delivering Enterprise Wide Solutions. Its customer-centric approach combined with technical expertise help its clients streamline their IT services and improve productivity.
The company's enterprise resource planning solutions are designed to help businesses and organizations facilitate the flow of information between all their internal and external functions as well. ACC has an excellent team of IT professionals that design Enterprise Asset Management (EAM) solutions for clients from a broad spectrum of public and private sectors. This includes Oil & Gas establishments such as Kuwait Oil Company, Kuwait National Petroleum Company, and an integrated logistics support system for the Kuwait National Guard.
As a leading solutions provider of IT Solutions in Kuwait, ACC also offers a number of special systems to help organizations in statistical analysis and decision making reduce time and financial loss. Its clients include Kuwait National Petroleum Company (KNPC) who are able to monitor business activities across the board. ACC, is also known for its Handheld Mobility Solutions for a wide range of applications which include inventory management, data capture, and more. This includes the design and implementation of solutions for retail, logistics, and public agencies.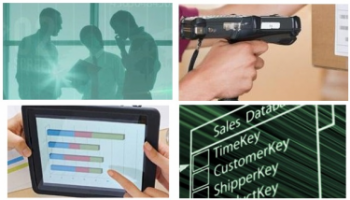 Arabian Construction Company W.L.L. - الشركة العربية للانشاءات
Shuwaikh Industrial Area #68, Kuwait, Kuwait
+965 2 483 1988
+965 2 483 4686