Last Update
August 24, 2018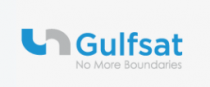 Categories
Established in 1995 as a pioneer in the delivery of satellite communication services, Gulfsat Communications is now the leader in the communication service industry, providing an innovative platform for satellite communications, satellite broadcasting and managed telecommunications solutions in the Middle East and North Africa (MENA) region. Gulfsat designs, integrates, and deploys reliable, secure and cost-effective turnkey communication solutions to enterprises, government organizations and home users.
Gulfsat is a subsidiary of United Networks, a member of Kuwait Projects Company (KIPCO Group), the region's leading investment group. KIPCO has earned a reputation for quality and excellence as a premier investment holding company in the Middle East and North Africa (MENA) region.
About KIPCO: KIPCO was incorporated in 1975. Since then, the company has grown substantially and made significant investments in a diversified Portfolio of companies operating throughout the MENA region and in other countries of the world.
Gulfsat Communications - شركة جلف سات للاتصالات
P.O. Box 2400, Safat - 13025, Kuwait, Kuwait
+965 2 291 7777
+965 2 240 2201
sales@gulfsat.com