Last Update
August 29, 2018
Categories
SISCO, was established in 1996 as a private Kuwaiti Company and has made recorded a substantial turn over in the last five years. The company enjoys an enviable reputation within both the Public and Private Sectors for delivering high value solutions on time and within budget. The company has taken the opportunity to re-evaluate its entire operation and believes that has emerged as a much stronger organization with superior products and a professional approach to its business, which is unequaled in Kuwait.
The company's current plans are to extend within the next five years and has an ambitious expansion program, which may encompass other areas within the Gulf region.
Clearly, is a rapidly changing industry but SISCO is fully committed as a system integration company to offer solutions based on OPEN System and Industry Standard platforms, taking full advantage of the new technologies, as they become available.
The company remains a customer driven organization, but its role extends to that of advisory and business partners for customers and is committed to develop long term relationships built on trust and mutual respect.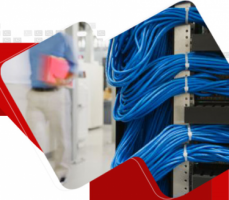 Sisco - شركة المتميزون للأنظمة المتكاملة
P.O. Box: 3369 safat, Code No. 13034, Kuwait, Kuwait
+965 2 244 4855, +965 2 244 4899
+965 2 244 1986
mail@sisco-kuwait.com