Last Update
August 24, 2018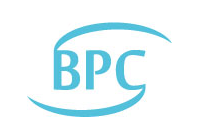 Categories
With its Headquarters in Kuwait City, BP Consultancy Co. W.L.L. (BPC) provides a comprehensive and a unique Environmental Consultancy Services thru its complete Environment Health and Safety Management Information Systems (EH&SMIS) and Air Quality Control Services that can deliver clarity and efficiency to the Environmental Industry, serving both the Domestic and GCC.
BPC goal is to exceed the expectations of every client by offering system integration and domain expertise that can help in optimizing operational performance, reducing costs and maximizing profitability. BPC aims are to supply its customers with high quality deliverables and ensure customer satisfaction.
"We help people perform better together"
BPC is involved in every stage upon client selection of Environmental Solution from implementation to completion offering continual functional and technical support. Typically, the company is on-site at the client's locations handling client contact, providing functional, consultation, technical training, support, and resolving any and all troubleshooting issues that arise when the client initiates software usage in a live setting.
Exceptional functional and technical expertise coupled with extensive industry knowledge makes BP Consultancy Co. W.L.L, the ideal choice for a consulting firm to manage the implementation of your Environment Health and Safety.

BP Consultancy Company W.L.L. - شركة بي بي الاستشارية
Al Mutawa Building, 8th floor, Behind/Next to Public Authority for Minor Affairs (PAMA), Area 30, Al-Sharq, Kuwait, Kuwait
+965 2 243 2553
+965 2 243 7833
info@bpckuwait.com