Last Update
November 14, 2016
Categories
Bureau Veritas, began its operations in Kuwait in 1978 with the marine activity but quickly diversified and at present boasts of the largest market share in In-Service Verification, System Certification, Health Safety & Environment and Government Services & International Trade. In 2008 dedicated offices for Marine Services and Verification of Conformity (accredited by Kuwait PAI) were established, indicating the constant growth and vibrancy of Bureau Veritas.
Recognition of the quality of its services has been forthcoming and constant from governmental bodies, regulatory authorities and other bodies like Kuwait Fire Brigade, Public Authority for Housing & Welfare, Ministry of Electricity & Water, Ministry of Health, Public Authority for Industry, Kuwait Chamber of Commerce, Kuwait Oil Company, Kuwait National Petroleum Company etc.
Bureau Veritas aims at creating added value for its customers through assistance in risk management and performance optimization. The group provides diversified solutions according to the needs of small and medium-sized firms as well as large international groups and government bodies. Bureau Veritas is thus present in many markets such as marine, construction, industry, energy, consumer goods, transport and services. The group's activity can involve, for example, verifying the different steps of a building's construction, testing materials, surveying ships or reviewing offshore construction plans, controlling the environmental impact of an industrial plant, inspecting goods before shipment in a port, or certifying products/systems.
Through all of the above, Bureau Veritas carries out its core commission of Conformity Assessment & Certification which means inspecting, verifying or certifying assets as well as projects, products or systems, using its own benchmark references or external standards, in order to deliver compliance reports.
Responsiveness and availability of qualified local and technical teams are two of the main strengths appreciated by Bureau Veritas' customers which include more than 500 in Kuwait.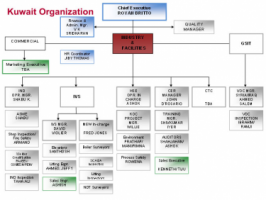 Contact info #1
royan.britto@ae.bureauveritas.com
Farwaniya, Dajeej, Sultan Bin Essa & Sons Complex, 1st floor, plot #44, Kuwait
Innovative Solutions & Services
Bureau Veritas Certification is strategically positioned to deliver innovative solutions based on its clients' unique needs. The company is committed to bring added value through its seamlessly integrated global services. Among the solutions portfolio, customers can select from key industries such as aerospace, automotive, agro-food, railways, chemical, and more. Also the company offers the possibility of combining certifications, incorporating a wide range of recognized standards and bringing to clients consistency, optimization and efficiency. Based on its proven expertise, it has created VeriCert®, Bureau Veritas' risk-based audit approach, as well as VeriSelect®, Bureau Veritas' services certification.

World-class companies in over 100 countries have selected Bureau Veritas Certification as the certification services provider of choice.
Certification Process
Bureau Veritas has designed global processes for certifications that are in line with professional standards and international rules. Upon contacting Bureau Veritas Certification, clients learn about the main steps and processes associated with the certifications, as well as their rights and obligations when applying for management systems certifications. Bureau Veritas Certification makes this information publicly available for interested parties in countries where it operates.

Berau Veritas ensures that all its employees are not submitted to any commercial, financial and other pressure. Bureau Veritas has clear and transparent payment and performance evaluation process for all its employees. All auditors are paid independently from neither the number of audits nor the result of audits they have participated to.
Bureau Veritas - فيريتاز
Farwaniya, Dajeej, Sultan Bin Essa & Sons Complex, 1st floor, plot #44, Kuwait, Kuwait
+965 2 431 5078, +965 2 431 4978, +965 2 431 3811
+965 2 431 4078
bv.kuwait@ae.bureauveritas.com