Last Update
September 4, 2018
Categories
Electrical, Electronics & Electro-optics
IT, Computing and Software
Mechanical, Electro-mechanical, Hydraulic and Pneumatic components
Services (R&D, training, engineering, consultancy, …)
GESTION DE IMPACTO - GEDIM, is a company specializing in integrated technology and civil works situated in Bogota, Colombia. With the support of an advanced team of engineers and technologists, the Company is able to develop high quality technology solutions that satisfy the various needs of its clients, such as:
Access Control Systems,

CCTV Systems,

Fire Detection and Suppression Systems,

Web Applications,

Network Solutions.
MISSION
GEDIM strives for excellence through the design and implementation of efficient solutions of the latest technology, enabling customers to optimize their processes and become more competitive in an increasingly complex and globalized environment.
VISION
In the following years, the Company aims to become a technology organization recognized nationally and internationally for its efficient technology solutions that generate added value to its shareholders.
QUALITY POLICY
The organization has an ongoing commitment to quality and excellence and is continuously improving its processes as an effort to exceed customer expectations and ensure the provision of high quality services.

Contact info #1
+57 1 616 9549 +57 300 307 2710 Cell
dianapye@gedimcolombia.com
Calle 95 # 48-22, Bogota, D.C., Colombia
Contact info #2
+57 1 616 9549 +57 310 696 3292 Cell
comercial@gedimcolombia.com
Calle 95 # 48-22, Bogota, D.C., Colombia
Web Applications
GEDIM specializes in web applications development and updates and generally any kind of web solution according to customer needs. GEDIM's web applications are easily accessible and have a friendly interface.
Network Solutions
GEDIM offers high quality network solutions, such as:
Optical fibers,
Structured cabling solutions,
LAN network solutions,
IP telephony solutions,
Internal communication solutions.
Access Control Systems
GEDIM offers high quality access control systems designed to provide security to corporate offices and restricted areas. Access control systems are able to raise the level of security and combat current threats. There are different types of access control systems, such as:
Keypad Access Control Systems: Keypad access control systems are the simplest access control systems and provide the capacity of inputting security codes with unlimited digits.
Proximity Card Readers: A card reader is a data input device that reads data from a card-shaped storage medium, giving access to restricted areas.
Biometric Readers: The biometric readers are electronic devices that determine the identity of a person by detecting and matching physical characteristics, such as fingerprints, retina and face.
RFID Readers: RFID readers gather information from an RFID tag, which is used to track individual objects and are ideal for warehouses and factories for production control.
ADVANTAGES
Scalable systems,

Large coverage range,

Flexible programming,

Effectiveness,

Applicable on static and mobile systems,

Include no mechanical parts that can wear out,

Easy installation,

Can be integrated into conventional systems within the facility.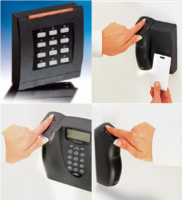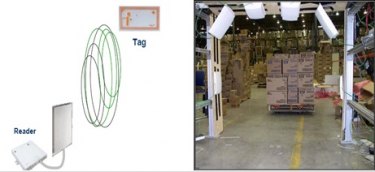 CCTV Systems
GEDIM's CCTV Systems are ideal for the real time monitoring of remote sites from anywhere in the world with the use of Internet connection. The Company's wired and wireless security CCTV systems for remote surveillance are easy-to-use and require minimum maintenance.
GEDIM's CCTV systems include:
Digital Cameras,

Thermal Cameras,

DVR - Digital Video Recorders,

DVR Standalones,

PC Recorders.
Fire Detection & Suppression Systems
GEDIM's fire detection and suppression systems are intelligent and autonomous and are suitable for the constant monitoring of the environment providing early fire detection. The systems have smoke sensors and can detect any variation in the temperature.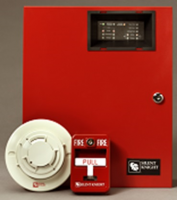 Projects
Digital security system: Design and installation of a digital security system based on recording equipment and cameras.
Digital security system: Design and installation of an access control system based on proximity cards and multi-level control software.
Software development: Management and process control software.
Electronic development: Design, construction and management of special projects that require of electronic or/and mechanic software.
Gestion de Impacto – GEDIM
Calle 95 # 48 22, Bogota, Colombia
+57 300 307 27 10
tecnologia@gedimcolombia.com