Last Update
August 22, 2019
Categories
Services (R&D, training, engineering, consultancy, …)
COLMETRIK LTDA., is a conformity assessment body that performs calibration and testing services conforming to ISO/IEC 17025:2005 Quality Management Certifications. The Company is oriented towards supporting regulatory compliance in the countries of Colombia and South America.
The Company's personnel are involved in the areas of consulting, metrology and training in both the industrial and public sectors. The Company performs calibration and verification services on measuring instruments under ISO 17025 that are related to:
Time and frequency,

Volume,

Electrical quantities,

Temperature,

Biometrics,

Pressure

Length,

Mass,

Humidity.
Furthermore, COLMETRIK LTDA. carries an ONAC accreditation for the following variables: Time & Frequency - Electrical Magnitude - Pressure - Temperature & Volume. For the calibration and related testing services, the Company is equipped with experienced managerial and technical personnel that ensure that testing is carried out according to ISO/IEC 17025:2005 Quality Management System.
VISION
The Company's vision is to become a metrology laboratory, widely recognized for its high quality services in Colombia and Latin America in general.
Contact info #1
Commercial & Managing Director
alfredoramon@colmetrik.com
Calle 72 # 55-54 Bogota D.C., Colombia
Portfolio of Services
The Company is committed to providing high quality calibration and testing services across the Colombian territory:

Calibration services for the measurement of:
Electrical Magnitudes/Parameters,
Volume,
Pressure,
Temperature,
Time and Frequency,
Others.

Testing services for measuring:
Vibration,
Temperature,
Humidity,
Impact,
Electronic Equipment,
Durability.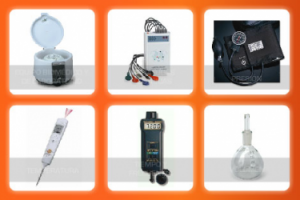 Supply of Equipment
COLMETRIK LTDA. supplies the industry with:
Laboratory Equipment,
Analysis Equipment,
Electronic Equipment,
Indicators and Sensors,
Drivers,
Others.
Colmetrik Ltda. - Colombiana de Metrologia
Calle 72 No 55 54, Bogota, Colombia
+57 1 547 6161
info@colmetrik.com