Last Update
September 3, 2018
Categories
Services (R&D, training, engineering, consultancy, …)
C2R ENGINEERING S.A.S., is an innovating company dedicated to providing High Performance Engineering (HPE) services to the Automotive, Biotech (Biomedical), and General Industry.
The Company's main objective is to improve clients' performance in the market, by adding value to their products and services and adjusting to their specific needs and objectives. Furthermore, it focuses on turning concepts into reality, while boosting development and sustainability.
The Company is qualified under ISO and PMI Quality Management Systems and uses a methodology for the management of product life cycle (PLM - Product Lifecycle Management) ensuring that products are of the best quality available.
MISSION
C2R ENGINEERING S.A.S. is dedicated to product development and outsourcing projects, providing excellent, world-class services to business entrepreneurs. The company follows two strategic business lines:
PLM Consulting Services,

Product Design and Development.
VISION
C2R ENGINEERING S.A.S. positions itself as a leader in outsourcing technology and the provision of added value technical solutions.
VALUES
Commitment,

Attention to details,

Honesty,

Leadership,

Teamwork,

Competitiveness,

Sustainable development,

Personal, professional and technical excellence,

Innovation.
Contact info #1
Carrera 47 No. 7 – 17, Medellin, Colombia
Contact info #2
Biomedical Project Manager
Carrera 47 No. 7 – 17, Medellin, Colombia
Contact info #3
Carrera 47 No. 7 – 17, Medellin, Colombia
Business Outsourcing Services
C2R ENGINEERING S.A.S. provides outsourcing services on non-strategic business processes delivering business value and competitive advantages at the same time. The company manages and executes high impact innovation projects for client organizations.

C2R ENGINEERING S.A.S.'s outsourcing services are designed to help customers become more competitive through the effective use of resources and the promotion of technological innovation.

With a team specialized in project management, C2R ENGINEERING S.A.S. strives to provide the best outsourcing management services, using reliable project management and engineering practices and ensuring that the client company will be at the forefront of the industry's development.
Consulting Services
C2R ENGINEERING S.A.S. specializes in the provision of consultancy services to businesses and organizations by implementing optimal working methods.

The methodology is based on Product Lifecycle Management - PLM, a set of capabilities that enable the effective development and management of products, services and processes.

Benefits:
Cost Reduction: Helps increase business profits and reduces costs,
Cycle Time Reduction,
Better Quality Products,
Better Management: Helps increase innovation rate and improves product traceability.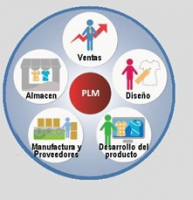 Design & Development Services
C2R ENGINEERING S.A.S. offers design and development services that meet the highest quality standards. The Company:
Offers CAD (Computer Aided Design) solutions and technical analysis using FEA (Analysis by Finite Element) and/or CFD (Computational Fluid Dynamics) simulation, according to customer needs,
Is able to perform stress, fatigue, strain, displacement, and stiffness analysis to ensure product strength, integrity and stability,
Performs aerodynamic, cooling and heat transfer analysis.
Clients
Among C2R ENGINEERING S.A.S.'s clients are:
HACEB,
SAMPEDRO,
DISTRIHOGAR,
EMVARIAS,
SENA,
TROMEC S.A.,
LAMINAIRE,
AIR AMBIENTE S.A.,
MANOS DE CERA.
C2R Engineering S.A.S.
Carrera 47 No. 7 – 17, Medellin, Colombia
(+57) 3064683
contact@c2r.com.co