Categories
Aircraft, Helicopter, UAV, Spacecraft & related equipment
C4I, Communication Systems
Electrical, Electronics & Electro-optics
IT, Computing and Software
Military, Tactical, Logistic Support Vehicles & related equipment
SURVISION LTDA., is a Colombian integrated security systems provider who began its activities in 1977 in the city of Bogotá. For over 35 years, SURVISION LTDA. has been representing the best brands in the world in the field of Electronic Security Systems, implementing the best security technology with the support of professionals specialized in Comprehensive Planning, Configuration, Design and Implementation of security projects.
SURVISION LTDA. is certified under ISO 9001:2008 and OHSAS 18001:2007 Quality Management Certifications ensuring the efficiency of internal and external processes.
MISSION
SURVISION LTDA. is committed to the health, safety and welfare of its employees, contractors and stakeholders and focuses on providing modern and efficient integrated security solutions, according to the changing needs of clients and organizations, who want to protect their property and rights.
VISION
SURVISION LTDA. aims at becoming a stronger and efficient organization specialized in the implementation of robust security systems in Latin America.
QUALITY POLICY
SURVISION LTDA. is committed to the satisfaction of its customers and the health and safety of its employees, as well as the efficient use of natural resources, equipment and facilities.
The Company's Integrated Management System sets out the roles and responsibilities at all levels of the organizational structure, such as activity planning, investment in human talent, material resources, process implementation, monitoring of practices and system upgrade implementation.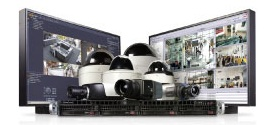 Contact info #1
Corporate Accounts Manager
cuentas.corporativas@survision.com.co
Cra. 19B No. 86A-20, Bogota, Colombia
Design, Installation & Management Services
SURVISION LTDA. designs and installs electronic security systems for both domestic and commercial use, according to customers' specific needs, meeting international technical standards and ensuring proper system operation.
The Company integrates different security systems and uses appropriate software technology, facilitating the management of information.
Maintenance Services
SURVISION LTDA. offers preventive and corrective maintenance services on electronic security systems with direct customer support and according to manufacturer's recommendations.
Equipment Supply
SURVISION LTDA. is a supplier of security equipment and software for electronic security systems. More specifically, the Company manufactures and installs:
Communication systems for hospitals, buildings and shopping centers, among others, meeting international technical standards,

Early fire detection systems, using different types of monitoring sensors and warning mechanisms, in compliance with international standards,

Evacuation systems, with appropriate safety signage according to the coverage area,

CCTV systems that allow local or remote monitoring and recording, using analog cameras, video analysis, surveillance and traffic control tools, among others,

Access control systems that allow the monitoring and control of different areas, such as schedule, payroll and casino management, as well as asset tracking, among others, all managed from a centralized software,

Fire detection and suppression systems, using water or clean agents depending on the area to be protected,

Wireless and wired intrusion systems, using different types of sensors that allow peripheral monitoring, monitoring of restricted areas and manual reporting.
Clients
Among SURVISION LTDA.'s most outstanding clients are:
• FISCALIA GENERAL DE LA NACION,
• UNIVERSIDAD NACIONAL DE COLOMBIA,
• ECOPETROL,
• GAS NATURAL,
• CORONA,
• ANDINO,
• BANCO DE LA REPUBLICA
• INSTITUTO NACIONAL DE VIAS,
• DAVIVIENDA,
• BAKER HUGHES,
• BP,
• GALERIAS,
• CLOROX,
• CINE COLOMBIA,
• LA REPUBLICA,
• EPSA,
• PONTIFICIA UNIVERSIDAD JAVERIANA,
• PETROBRAS,
• MASTERCARD,
• LEGRAND,
• ISAGEN,
• HACEB,
• TCC,
• PLUSPETROL,
• ISAGEN,
• FUERZA AEREA COLOMBIANA.
Survision Ltda.
Cra. 19B No. 86A 20, Bogota, Colombia
+57 1 611 3333
info@survision.com.co