Last Update
September 5, 2018
Categories
Composites, Plastics & Rubber
Mechanical, Electro-mechanical, Hydraulic and Pneumatic components
Services (R&D, training, engineering, consultancy, …)
PROGEN S.A., was founded in April 1968 and began its activities as a manufacturer of metal parts for agricultural use. In the early 80's the company introduced to the market the first plastic sprayer. 40 years later, PROGEN S.A. is internationally recognized for its sprayers, a leading product in the agricultural sector.
PROGEN S.A. is a distributor of the ROYAL GAUGE measuring instruments used in several industries, such as the petrochemical, plastics and metal sectors and the exclusive distributor for Colombia of pressure, temperature, level and conductivity instrumentation for the companies Baumer Group and Teejet.
PROGEN S.A. has managed to successfully export its products to 25 countries and 5 continents and has been certified under the ISO 9001 Quality Management Certification.
The Division of Industrial Safety & Mining is the youngest of all the business divisions of PROGEN S.A. Born in 2005 it has achieved great market recognition in the principal mining zones of the country. Currently the Company is developing Gas Detection applications for Occupational Health and Safety protecting the lives of thousands of Colombians against the risk of explosion, suffocation, and poisoning through the major brand manufacturers.
The ROYALCONDOR COLOMBIA sprayer was launched in 1983 and has quickly became a leading product among local farmers, thanks to its simple design and innovative materials.

Contact info #1
+57 1 730 6100, +57 1 730 6111
+57 1 730 6110, +57 1 730 6090
nicolas.restrepo@progen.com.co
Transversal 6 No.12-21 Zona Industrial Cazuca Entrada 2, Soacha, Cundinamarca, Colombia
Agricultural Mobile Sprayers
PROGEN S.A. is a manufacturer of sprayers and accessories for agricultural use, such as:
Mobile Sprayers,
Machine Sprayers,
Mowers,
Container mixers,
Motor Pumps,
Filters,
Nozzles,
Manometers,
Pressure Regulators,
Goggles,
Toolkits.
Road & Traffic Signage
PROGEN S.A.'s line ALIEN® seeks to ensure the safety of pedestrians, drivers, and builders in different situations. The Company offers new products that contribute to a better quality of life on the road, such as road and traffic signage, inflatable lighting solutions, road line design systems, electric message boards, etc.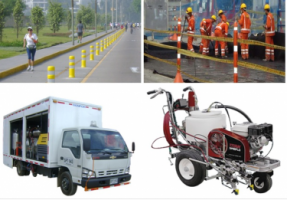 Plastic Bottles & Tanks
PROGEN S.A. has designed a product line dedicated to the agribusiness, lubricants, chemicals sectors and the general industry. The Company manufactures plastic bottles and tanks with capacities from 1.4 to 20 litters that are produced under the most stringent quality standards and are certified under the ISO 9001 Quality Management Certification.
Instrumentation Distributor
PROGEN S.A. has over 40 years of experience in industrial instrumentation, offering a wide range of pressure, temperature, level and conductivity instrumentation of the following brands:
Baumer Group,

HAM-LET,

AMETEK,

Royal TEMP,

Mid-West,

Plast-Matic,

LABORATORIO DE PRESION PROGEN.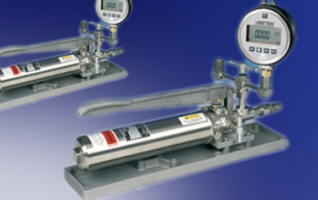 Progen S.A.
Cra. 3 #56-07, Soacha, Cundinamarca, Colombia
+57 1 730 6100
progen@progen.com.co