Last Update
August 7, 2020

Categories
Aircraft, Helicopter, UAV, Spacecraft & related equipment
Maintenance Repair Overhaul and Logistics Support
Services (R&D, training, engineering, consultancy, …)
HELICOL S.A., is a Colombian company that was established on June 3rd, 1955 as the first operator in the country of passengers and cargo helicopters services and it is part of the SYNERGY Business Group. The enterprise was originated from the merging between Avianca and the Keystone Helicopter Corporation and began its activities with three Bell helicopters 47, with Shell Oil Company.
HELICOL S.A. is a company providing services in the aeronautical sector, with an experienced administrative management, whose main focus is the quality of these services. On the innovation side, the company focuses on the implementation of new services according to the market requirements.
HELICOL S.A. is committed to the safety and health of its employees as well as of the environment, developing prevention and promotion activities with the highest standards of safety and compliance. It can also count on a group of highly qualified pilots that carry out all operations and whose experience is represented by 115,000 flight hours. This staff is regularly trained in accordance with the standards established by the Colombian Civil Aviation Authority and with HELICOL policy in the following areas:
Annual flight simulator with Flight Safety,

Periodic checks and theoretical courses,

Handling of dangerous goods,

Fuel management,

Survival (expert staff from the Red Cross),

Design, adaptation and construction of heliports,

Training in Offshore Operations.
HELICOL S.A. operates through an Integrated Aviation Management System, which is a set of processes that interact in order to achieve the expected results and the compliance with the legal requirements, the quality objectives, the safety, the efficiency and the satisfaction of customers' expectations; in addition, the company is certified by the following standards:
ISO 9001:2008 - Quality Management System,

ISO 14001 - Environmental Management System,

OHSAS 18001 - Occupational Health and Safety Management Systems,

SMS-RAC Part 22 - Safety Management System.
Contact info #1
Nueva Zona de Aviacion, General entrada 6, Aeropuerto El Dorado, Hangar 19 Interior 3, Bogota D.C., Colombia
Operations
HELICOL S.A. offers non-scheduled transport of passengers and cargo. Also, has participated in major national projects in the hydrocarbon and infrastructure sectors.
Services
Operations offshore,

Operations in mountainous and jungle areas,

High altitude operations,

Freight transportation,

Special operations,
- Medical evacuations (Medevac),
- Aerial photography,
- Skydiving,
- Firefighting,
- Transportation of corpses,
- Passenger transport.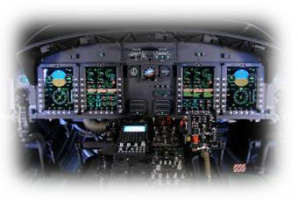 Maintenance, Repair & Overhaul
HELICOL S.A. has the technical and administrative capability to provide preventive and corrective maintenance work on systems, and make adjustments based on updated technical documentation that is applied to helicopters and aircrafts; this work is carried out in TAR workshop (repair station) that is UAEAC-CDF-088 certified for operation by the Special Administrative Unit of the Civil Aviation Authority of Colombia.
The HELICOL maintenance, repair and overhaul workshop has a dynamic team with over 20 years of experience and the tools and facilities for the provision of services to the civilian and military sector with overhaul capabilities of dynamic components, logistics, engineering, special projects and major maintenance of aircraft described as follows:
1. Bell 212: Maintenance, repair and overhaul of dynamic components for B-212 helicopters with a load capability of 13 passengers; the services for these helicopters include preventive and corrective maintenance work, accessories, components and engines (PT6T -3, 3B, 3D, 3DF) for aircraft with maximum take-off weight up to 5700 Kg.
2. Bell 412: Maintenance, repair and overhaul of dynamic components for B-412 helicopters with a load capacity of 13 passengers.
3. Beechcraft 1900D - C90: Preventive and corrective maintenance of systems and adjustments based on updated technical documentation on C90 and 1900D Hawker Beechcraft aircraft.
Customers
HELICOL S.A. is committed to offering a full airline service with the highest standards of safety, quality and satisfaction, which generates loyalty and preference in customers; for this reason the company has reached a relevant position in its business sector and this is proved the extensive clients' list which includes:
ALMACENES EXITO
ANH
B.P EXPLORATION COMPANY
CEPCOLSA
CERREJON
CHEVRON
DRUMMOND
ECOPETROL
EMPRESA DE ENERGIA DE BOGOTA
ENBRIDGE
EPSA
G.S.S.
GECOLSA
GRANT GEOPHYSICAL
GRUPO EMPRESARIAL ANTIOQUEÑO
HALLIBURTON LATIN AMERICA
HARKEN DE COLOMBIA
HOCOL S.A.
INTEROIL
ISA S.A.
ISAGEN
METAPETROLEUM
NABORS
NEXEN PETROLEUM
OCCIDENTAL DE COLOMBIA INC.
OCENSA
PACIFIC RUBIALES ENERGY
PERENCO COLOMBIA
PETROBRAS
PETROMINERALES
PETROPULLI
PRESIDENCIA DE LA REPÚBLICA
PRIDE DE COLOMBIA
PROMIGAS
PTS
REPSOL
SALUDCOOP
SCHLUMBERGER SURENCO
SISMOPETROL
TALISMAN
TECHINT
TELECOM
WEATERFORD
WESTERNGECO
Helicol S.A.
Nueva zona Aviacion General via Catam  Entrada 6 Hangar 19 int 3, Bogota, Colombia
+57 1 594 0270