Last Update
September 12, 2018
Categories
IT, Computing and Software
Radar, Sonar, Navigation, Targeting, Surveillance
ICAROS Geosystem Ltd. is a fully owned subsudary of Icaros Inc. and is a global turnkey geospatial mapping service provider and state of the art photogrammetric technologies developer.
ICAROS photogrammetric solutions and GIS products and services enable customers to independently and affordably provide up-to-date geospatial data to their customers.
ICAROS vision is to enable a global spread of aerial mapping technologies and services, allowing people to make the most of geospatial data, and to improve their everyday living.
ICAROS has an uncompromising commitment to develop new and innovative technologies, and to provide customers with the highest level of products and services.
Specialties
Aerial mapping, Orthophoto production, Thermal imaging, Geo-spatial modeling and simulation.
Capabilities
•Flexibility and Mobility. ICAROS systems can be installed on almost any small aircraft in less than an hour, diminishing the need for expensive designated aircrafts.
• Mapping above and beyond. ICAROS succeeds where others give up, even in the most difficult and remote locations.
•Extending productivity. Due to their low IMU dependency ICAROS maximizes productivity, even when dealing with complex Oblique imagery.
•Save time-Save money. IPS3.0, reduces processing time by orders of magnitude thus creating an unmatched ROI for customers.
•Technology leadership. Leading the way in the development of new and exciting innovations with industry leaders.
•Every pixel matters. ICAROS reaches the most accurate, quality results using much lighter, lower cost and user friendly systems.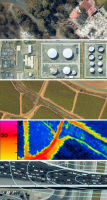 Icaros Geosystems Ltd.
4100 Monument Corner Dr. Suite 520 | Fairfax, VA 22030, Herzliya, Israel
866-656-3094
866-587-0750
info@icaros.us