Last Update
August 2, 2018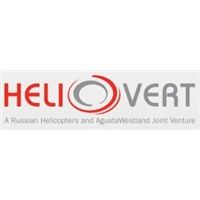 Categories
Aircraft, Helicopter, UAV, Spacecraft & related equipment
Metal Processing, Parts & Components
Other Aerospace, Defence and High Technology related companies
Services (R&D, training, engineering, consultancy, …)
HeliVert is a Russian Helicopters and AgustaWestland (now Leonardo-Finmeccanica) Joint Venture, established to set up and run a final assembly line in Russia for the AW139 intermediate medium twin helicopter. The final assembly line is aimed at primarily satisfying market requirements in Russia and CIS countries. The HeliVert assembly complex is situated on the area of 40 000 sq.m. in Tomilino, Moscow region. The production capacity is up to 20 units of the type AW139 helicopter per year. AW139 Maintenance. As part of its capabilities as a company, Helivert established the Repair and Overhaul Center (MRO Center) to ensure smooth operation of AW139 helicopters of both Russian and Italian manufacture. MRO Center is certified by Russian aviation authorities (Certificate #2021140291 dated 25.08.2014) and approved by AgustaWestland for the following works:
Line maintenance including repair, minor failures rectification, components replacement;
Base maintenance up to 1200hrs / 4 yrs check, including engine replacement, repair, workshop tests, troubleshooting and repair of components.
HeliVert
Adress: Mil Helicopter Plant, Pionerskaya Str., Luberetsky District, Moscow, Russia
+7 (495) 645 29 57
+7 (495) 645 29 78
info@helivert.aero