Last Update
August 23, 2018
Categories
Electrical, Electronics & Electro-optics
Originally part of a leading international electronics company, Axis Electronics was formed in 1995 as an independent UK based contract electronic manufacturing services provider with a unique combination of service and technological capabilities. Their business has evolved significantly over the years to become trusted by many market leading companies as their manufacturing partner of choice.
Axis Electronics currently support customers in many challenging market areas, including the Defence, Aerospace, Security, Automotive, Oil/Gas and Industrial sectors. All of the company's core competencies are transferrable into supply chains where complex electronics systems manufacturing and test is required with product delivered on time, every time - typically they work with customers who require a product manufactured in the UK with the chosen manufacturing partner certified to AS9100 rev.C and an accreditation to SC21 Silver is desired. Axis Electronics' customers typically have a product mix which is high, with low to medium volume manufacturing batches, manufacturing processes are often complex, test and test development support is required, full material supply chain management is essential and a high level of communication is expected.
Axis is one of only a few UK manufacturing companies that can offer a full wire bond facility (certified ISO7, Class 10,000 clean room.MIL-STD-883) alongside its traditional electronics systems manufacturing - enabling the one UK site to complete and assemble such complex manufacturing under one roof, thus reducing time to market and cost.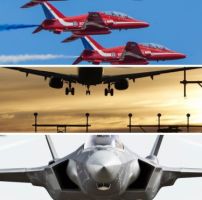 AXIS ELECTRONICS LTD
Bedford Heights, Manton Lane, MK41 7NY, Bedford, United Kingdom
+441234342932
enquiries@axis-electronics.com