Categories
Military, Tactical, Logistic Support Vehicles & related equipment
Engines, Propulsion, Power Generation
Metal Processing, Parts & Components
Chelyabinsk Tractor Plant is one of the leading suppliers of construction machinery solutions providing products such as bulldozers, track loaders, pipe layers as well as forestry equipment, diesel engines and engine components. Nowadays ChTZ provides the global industrial market with the machines used in the oil, gas, metal mining, construction and other industrial sectors. The company has a production area of 1,5 million sqm. and employs over 10000 people.
Chelyabinsk Tractor Plant's product range includes: Tractors 10M, T10M2, T11 (Net power 180-190 hp), T12, T14 (Net power 215 hp); Bulldozers B10M, B11 , B12, B14 ( Net power 180-215 hp); Diesel-electric bulldozer DET-400M ( Net power 370 hp); Pipe-layers TR12 (lift capacity 27t) and TR20 (lift capacity 41t); Wheeled front loaders: PK-30 (bucket capacity 1.6 m3), PK-46 (bucket capacity 2.4 m3) and PK-65 (bucket capacity 3.6 m3); Compactor BKK-1 for compression of domestic and industrial waste; Diesel engines (power up to 1350 hp); Spare parts (including tracks, rollers and tractors spare parts– T(B)130 and T(B)170); Self-propelled repair module T-0,2.03KD (on the base of small-sized tractor) with crane-manipulator, welding generator, and various hydraulic implements.
In some industrial sectors of the Russian market – such as bulldozers and pipe-layers production – ChTZ is holding the leading positions. Over 15000 enterprises are the consumers of ChTZ products throughout Russia and all over the world. Hundreds of machines are exported every year. In 2010 ChTZ delivered its equipment to 25 countries.
The plant maintains the foundry facilities, forging, press welding, machining, coating, thermal and galvanic production capacities. The following departments are included into the group of ChTZ-URALTRAC Ltd: Machine Engineering Department; Press-Welding Operation works; Machine Engineering works; Special vehicles manufacturing work; Foundry and Forging Department; Diesel Engine Department.
To promote advanced quality technologies and best manufacturing process ChTZ supplies original technological facilities of "Messer", "Behringer", "EMAG", "Triumph", "Schenck", "Reinekker", "Naxon-Union", "Agaton", "Muller", "Nagel", "Scoda"; "Krause", "IGM", "Starrag", "Toyota", "Rambaudi"; equipment produced in Poland, Romania, Hungary etc.
The ChTZ plant was one of the first Russian construction machinery plants which were awarded with Certificate of Conformance stated correspondence of quality management system requirements to Russian standards of GOST R ISO 9001-2001 in the field of design, development, production, service and repairing of produced machinery.
Since 2009 engineering products are certified by independent authoritative international organization TUV (TUV Rheinland) and awarded the CE mark (according to European standard). In 2011 for the 5th time Ministry of Economic Development of Russia declared ChTZ the Best Exporter among the construction machinery plants on the domestic market.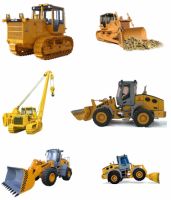 Chelyabinsk Tractor Plant
3, Lenin ave., 457007, Chelyabinsk, Russia
+7 3517751760
+73517729583
tractor@chtz.ru