Last Update
August 22, 2018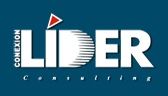 Categories
Electrical, Electronics & Electro-optics
Consulting Conexión Lider is an electrical company founded in early 1994. The company's activities include the assembly of ITT-CANNON Circular Connectors (series: MIL-C-5015, MS-CA, VG-95234; MIL-C-26482, KPT-KPSE, VG-95328; CA-B, CA-COM-B, VG.) and HYPERTAC Rectangular modular and circular Industrial.
Consulting Conexión Lider serves the most demanding industry sectors: Defence, Aviation, Railway, Electromedical, Telecommunications, Space, Power Generation and Lighting, Machine Tools, Robotics and others.
The company is ISO-9001: 2008 certified.
Consulting Conexión Lider, S.L.
C/ Arturo Baldasano 3-B - 28043, Madrid, Spain
(+34) 915 007 861
info@abconex.es