Last Update
August 31, 2018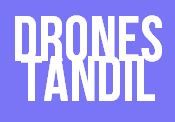 Categories
Aircraft, Helicopter, UAV, Spacecraft & related equipment
Services (R&D, training, engineering, consultancy, …)
DRONES TANDIL specializes primarily in video recording of aerial images in HD and 4K resolution for audiovisual production.
The Company is equipped with an hexacopter, a quadricopter and 3 UAV / FPV aircraft for recording, photography and aerial imagery applications.
DRONES TANDIL is constantly improving the quality of its equipment, filming techniques and image stabilization systems for the delivery of high resolution images independent of the weather conditions.
Drones Tandil
, Buenos Aires, Argentina
0249 - 154336055, 0249 - 154478580
info@dronestandil.com.ar