Last Update
September 10, 2018
Categories
Electrical, Electronics & Electro-optics
East African Cables is a premier cable manufacturer, with a footprint that spreads across East and Central Africa. The company has four manufacturing facilities; two in Nairobi, Kenya, one in Dar es Salaam Tanzania and one in Eastern DRC. In addition, EAC is present in Uganda, Rwanda, Burundi, Southern Sudan and Ethiopia, through a distribution network.
EAC manufactures an extensive range of cables for applications in domestic and Industrial lighting, as well as transmission and distribution of electricity. The company also offers Data, Telecommunication and Fiber Optic solutions with requisite accessories.
EAC product portfolio includes: Copper electrical cables and conductors for domestic as well as industrial applications - PVC and XLPE based products; Aluminium conductors and cables used for power distribution and transmission over national gridlines - AAC, ACSR and ABC Products; Telecommunication and data cables; LAN cables; Fiber optic cables; Related accessories.
EA Cables has consistently maintained internationally accredited Quality Management Systems, currently based on the ISO 9001:2008 standard. The certification was first awarded in 2003. The products have also been certified by Kenya Bureau of Standards and have attained the KEBS diamond mark of quality.
As a business, EA Cables has consistently managed to post record returns and maximum value for its investors. Last year, the sales revenue grew to Kshs 3.6 billion (USD 45 million).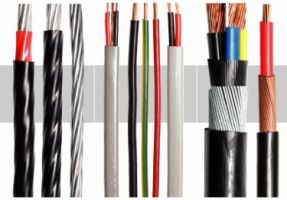 East African Cables
P.O. Box:18243 - 00500, Nairobi, Kenya
+254 (020) 555132
+25 (402) 0559310
info@electrofocus.co.ke