Categories
Aircraft, Helicopter, UAV, Spacecraft & related equipment
Services (R&D, training, engineering, consultancy, …)
In the year 1974, the first Ecuadorian company, JET HANDLING ECUADOR specializing in the provision of personalized ground handling services to users of private, corporate, cargo aircraft and air ambulances initiated its activities.
At that time, this kind of operations were scarce. Yet, the Company's founder Angel Neira Aguilar felt the need of meeting all legal requirements and procedures determined by the respective authorities. For this reason, since the beginning, JET HANDLING ECUADOR has met all norms and regulations required by the Directorate General of Civil Aviation of Ecuador (DAC). Nowadays, JET HANDLING ECUADOR is the first Company to have officially been certified by DAC for the provision of ground handling services to the main Ecuadorian airports including the Galapagos Islands.
Today, under the direction of Javier Neira Ippolito, the Company has managed to establish strong and long-lasting relationships with worldwide leaders in the industry, who utilize and recommend the Company's services regularly to a selected clientele.
In order for the Company to achieve its quality objectives, all its collaborators are constantly evaluated and trained in new technologies. The Company's 40 years of experience in Ecuador and more than 20 years in the Galapagos Islands, have allowed it to obtain a substantial experience in the sector.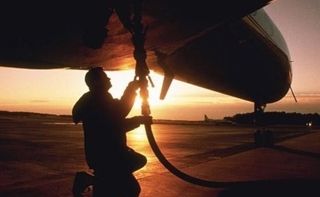 Jet Handling Ecuador
Catalina Aldaz N34-181 y Av. Portugal, Edificio Titanium II, Oficina 302, Quito, Ecuador
+59322259431
+59322439850
dispatch@jethandling.com