Last Update
June 29, 2023
Categories
Aircraft, Helicopter, UAV, Spacecraft & related equipment
C4I, Communication Systems
Engines, Propulsion, Power Generation
IT, Computing and Software
Radar, Sonar, Navigation, Targeting, Surveillance
Services (R&D, training, engineering, consultancy, …)
Training & Simulation
National Institute of Aeronautics and Space (Indonesian: Lembaga Penerbangan dan Antariksa Nasional - LAPAN), is the Indonesian government space agency. It is a non-departmental government institution in charge of implementing Indonesia governmental duties in the field of aerospace research and development and utilization. It was established on November 27, 1963 by former Indonesian president Sukarno after a year of existence of an informal space agency organization. LAPAN is responsible for long-term civilian and military aerospace research. For over two decades, it has managed satellites, domain-developed small scientific-technology satellites (Lapan) and telecommunication satellites (Palapa), which were built by Hughes (now Boeing Satellite Systems) and launched by the US on Delta rockets or from French Guiana using Ariane 4 and Ariane 5 rockets. The organisation further developed sounding rockets and now works on small orbital space launchers that were to allow Indonesia to join the space power's club, within the 2012-2014 time frame. It has also been reported that LAPAN planned to launch its first indigenous space launcher with a satellite payload some time in November of 2013.
Lapan is a non-departmental government institution which is located under and responsible to the President of the Republic of Indonesia. In the implementation of its tasks is coordinated by the minister who responsible in the field of research and technology.
The duties of LAPAN include the implementation of the government's visions in the field of aerospace research and development and its utilization, in accordance with applicable laws and regulations. Specifically it must implement the Council Secretariat duties Aviation and Space of Indonesia (DEPANRI), according to Presidential Decree No. 99 of 1993 regarding DEPANRI as amended by Presidential Decree and 132 of 1998 concerning Amendment to Decree No.99 Year 1993. DEPANRI is a national agency that coordinates programs among institutions aerospace and directs policies relating to aerospace problems.
The organisation's functions encompass:
- Assessment and formulation of national policies in the field of aerospace research and development and utilization.
- Coordination of functional activities in performing the tasks LAPAN.
- Monitoring, providing guidance and supervision on the activities of government agencies in the field of aerospace and utilization.
- Cooperation with related institutions at the national and international levels.
- Research, development and utilization of remote sensing, and the development of remote sensing data bank national and ministry.
- Research, development and utilization of atmospheric science, space climate and space environment, aerospace development assessment, development of aerospace information and services.
- Research, development of applied technology, aerospace, aerospace electronics, aerospace vehicles and the use and service.
- Socialization and marketing in the aerospace field.
- Control and supervise the implementation of all elements task in the LAPAN environment.
- Implementation, development of public administration services.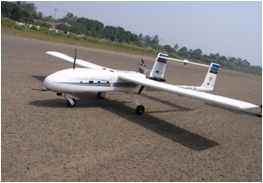 Lembaga Penerbangan Dan Antariksa Nasional - LAPAN
Jl. Pemuda Persil No.1, 13220, Jakarta, Indonesia
+6221 489 2802
+6221 489 2815
humas@lapan.go.id