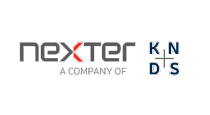 Categories
Aircraft, Helicopter, UAV, Spacecraft & related equipment
CBRN Equipment
Electrical, Electronics & Electro-optics
IT, Computing and Software
Mechanical, Electro-mechanical, Hydraulic and Pneumatic components
Textile, Individual Equipment, Clothing
Training & Simulation
Weapons & Ammunition
Nexter is a consciously customer-centric organization. Each of the subsidiary companies that make up the Group business lines is focused on a specific and coherent product/market pairing.
SYSTEMS BUSINESS LINE
The Systems Business Line includes Nexter Systems (design, integration and operational readiness maintenance of weapons systems and armored vehicles), which is the parent company for all the subsidiary companies operated by the business lines, Nexter Training (computer-assisted training using the GVT® Generic Virtual Training package), CTA International (a joint venture with BAE Systems formed to design and develop 40mm weapon systems) and Nexter Robotics (Land and air-land mini robots).
MUNITIONS BUSINESS LINE
The Ammunition Business Group is composed of Nexter Munitions (From medium-calibre to large-calibre ammunition, components and warheads for missile and torpedo manufacturers), Simmel Difesa (Naval and infantry ammunition and rockets) and Mecar (Tank, medium calibre, mortar and recoiless rifle ammunition).
EQUIPMENT BUSINESS LINE
The Equipment Business Line includes Nexter Electronics, Nexter Mechanics, NBC-Sys, Euro-Shelter and Optsys.
Nexter
13, route de la Miniere, Cedex 78034, Versailles, France
01 30 97 37 37
01 30 97 39 78