Last Update
September 12, 2022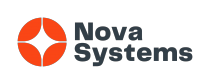 Categories
Services (R&D, training, engineering, consultancy, …)
Nova Systems is an Australian owned Professional Service Provider specialising in the provision of engineering and management services, providing industry and government with world class independent expertise in delivering complex projects and solving technologically challenging problems. Nova employs over 300 specialist consultants across Australia, New Zealand, Singapore and the United Kingdom. Nova Systems is a Registered Training Organisation (RTO) code 40262, and quality (ISO 9001), safety (ASNZS 4801, equivalent to ISO 18001) and environmentally (ISO 14001) certified.
CIVIL AEROSPACE
Nova has extensive experience in supporting a range of commercial aerospace projects including tender assessments, project support through to final testing. This has included both private and government organisations in a range of applications from law enforcement through to medical retrieval. In addition to Nova providing consulting services, Aeronautical Engineers Australia (AEA), which is part of the Nova Group of companies, provides dedicated design services and support to a range of strategic and specialised capabilities. AEA provides specialist support and service solutions for fixed & rotary wing aircraft. AEA is a market leader in the design, manufacture, certification and integration of special mission, role and aeromedical systems for aircraft. AEA has over 25 years of experience conducting detail design, certification, test and evaluation on a wide range of aircraft and systems with tailored and in service solutions around Australia.
DEFENCE
Nova Systems provides the Australian Defence Force and other Government agencies with independent and professional test and evaluation and specialist engineering services. Nova believes that by maintaining their independence from manufacturers of Defence equipment they are able to provide clients with confidence that their advice and services are impartial. Nova has grown to be the largest Australian provider of specialist consulting services to the Australian Defence Organisation, with offices in Adelaide, Brisbane, Canberra, Melbourne, Perth, Sydney and Newcastle. Nova Systems is a preferred supplier to the Australian Defence Force through its inclusion on the Defence Materiel Organisation Standing Services Panel, Rapid Prototype Development Environment Panel and various DSTO Standing Offer Panels.
GOVERNMENT
Nova Systems has been supporting State and Federal Government departments in a range of capacities for the past decade. The support has generally been in the provision of expert project advice relating to the development and procurement of complex capabilities; ranging from business management system architecture to aerospace capabilities to support healthcare, emergency and policing. In most cases, the project or engineering management support is underpinned by expertise in a complementary underlying specialisation such as satellite or network communications, risk and safety engineering, test and evaluation, and enterprise architecture.
SATELLITE COMMUNICATIONS AND SPACE
Nova Systems' Satellite Communications (SATCOM) and Space Program provides impartial, specialist electronic and communication engineering services for satellite and space based communication systems. Nova Systems provides its services independent of technology, so their advice, services and recommended solutions are provided on a best for client approach. Nova Systems' specialist services and complementary software tools support the development of business requirements, detailed design, commercial management, systems engineering, verification and validation, certification and sustainment of complex capabilities.
Nova Systems is also active in the rail, Power and Energy sectors.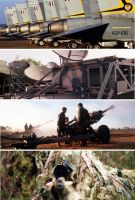 Nova Systems
27-31 London Road, South SA, 5031, Mile End, Adelaide, Australia
+61882527100
+61882524141
nova@novasystems.com