Last Update
September 29, 2022
Categories
CBRN Equipment
Other Aerospace, Defence and High Technology related companies
Textile, Individual Equipment, Clothing
OPEC Systems is a privately owned Australian company first established in Sydney in 1992 and acquired by the current owners in 2001. OPEC has over 20 years' of industry experience encompassing a diverse range of product and service delivery, ranging from Contaminated Site Remediation, Spill Control and Fuel Systems to Disaster Management Equipment, Maintenance, Storage and Commercial Diving.
OPEC Systems is an active and experienced supplier of selected CBRN subsystems. OPEC has been providing CBRN equipment and services to Government and Industry for over 20 years.
OPEC is a matrix organisation with six separate but inter-related and overlapping core business divisions. Products and services offered by the Defence division include: Complex site remediation and decommissioning; Explosive Ordnance Disposal (EOD), Chemical Warfare Agent (CWA) and Toxic Remnants of War (TRW) – assessment, management, site reconnaissance, geophysical survey, prosecution and storage; Conventional and CWA Munitions destruction – storage, handling, disposal, waste management; Specialist explosives design, supply and handling; CBRN equipment supply and maintenance; Field capability supply – shelters, COLPRO, power, lighting, water, waste; Ensemble – CBRN suits, masks, gloves, boots; Detection – CWA, Toxic Industrial Chemical (TIC), Radiological, Biological; Logistics management – equipment storage, maintenance, response.
OPEC Systems is AS/NZS 4801:2001 (Occupation Health and Safety Management Systems), ISO9001:2008 (Quality Management Systems) and ISO 14001:2004 (Environmental Management Systems) certified.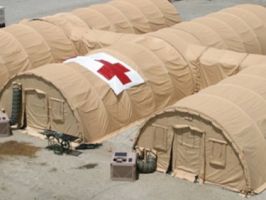 OPEC Systems
48-50/7 Narabang Way Belrose, NSW 2085, Sydney, Australia
+61 2 9454 2500
info@opecsystems.com