Last Update
February 7, 2017
Categories
Aircraft, Helicopter, UAV, Spacecraft & related equipment
C4I, Communication Systems
Composites, Plastics & Rubber
Electrical, Electronics & Electro-optics
IT, Computing and Software
Radar, Sonar, Navigation, Targeting, Surveillance
Services (R&D, training, engineering, consultancy, …)
SATUMA, started as a small setup to produce an indigenous effort in making UAVs. Today, it has grown into a Private Limited Company with a full service aviation facility that supports domestic and international clientele operating a wide range of unmanned aircrafts.
SATUMA Products are based on 100% BOT (Build, Operate, and Transfer) basis. The Company has brought together the most experienced and qualified team of experts who not only provide world-class technology but also the best operational and field experience. SATUMA has achieved regional recognition and dominance in the UAV market for its high reliability turnkey solutions approach.
SATUMA's comprehensive, advanced UAV systems have logged hundreds of operational hours. The Company's extensive experience and innovative approach to all aspects of UAV systems has resulted in outstanding operational solutions for all its domestic and international customers.
SATUMA's UAV line is constantly expanding to meet new and challenging applications. Currently, the company is a leading source of advanced air vehicles, ground control stations, multi-UAV command centers, UAV trainers, and maintenance and support from field to operational levels. The Company's site is located 25 km from Islamabad on the bank of River Soan. The facility is equipped with an engineering floor area of 5,000 Sq. Ft. as well as an Air Strip for testing and evaluating scaled airframes.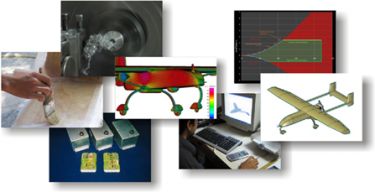 Satuma
House 325, Str. 16, Sector E-7, Islamabad, Pakistan
+925 144 85861
+925 144 85863
support@satuma.com.pk