Last Update
November 8, 2016
Categories
Mechanical, Electro-mechanical, Hydraulic and Pneumatic components
Metal Processing, Parts & Components
Ships, Vessels, Submarines & related equipment
SPECS CORPORATION LTD., is the top leading specialist in Korea in system integration for mechanical and electrical instrumentation.
Since the company was established in 1970, SPECS has expanded its market share through its four major divisions: sealing, fluid control, system and marine division.
As a top market leader in specialized products, such as sealing gaskets, actuators, valves, UV Systems, calibrators, and infrared instruments etc. as well as oil mist detection systems, the Company has provided ultimate solutions that satisfy customers' needs in different sectors. SPECS has made a remarkable growth in the marine industry in Korea from a simple tank gauge to a complex SCADA system.
SPECS recently released specially designed advanced marine equipment, such as crank case oil mist detector systems, as well as new atmospheric OMD in the market.
SPECS' Busan division develops and produces shipbuilding components. The Company also exports these items to overseas' ship building companies through its 8 international agents. Among the equipment offered are electrical and mechanical parts including various ship related parts as follows: Diesel engine crankcase oil mist detectors, atmospheric oil mist detectors, torque power meters, ship performance monitoring systems, LNG/LPG tank cargo level gauging systems, IRFW sterilizers, pneumatic actuators, spray shield against leakage of fuel oil & cargo liquids, vibration absorbers for exhaust gas pipe lines, gaskets & packaging for all kinds of pipe lines and machineries.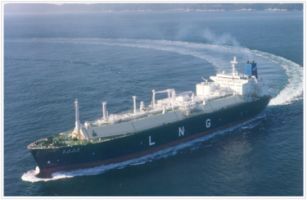 Specs Co. Ltd.
Technopark building-B, 7th floor, 255, Yatapnamro, Bundang, Kyonggi, Korea, South
+82 31 706 5211
+82 31 706 5214
specs@specs.co.kr