Last Update
November 21, 2016
Categories
Services (R&D, training, engineering, consultancy, …)
Strategic Sourcing is a specialist consulting firm focusing on delivering practical "End to End" Supply Chain solutions across multiple industries. Their team has proven experience in developing strategic thinking and delivering practical implementation of projects with sustainable results.
Strategic Sourcing's core capabilities list includes:
Contract negotiation;
Development of strategic procurement capability, processes and capability;
Supply Chain Optimisation;
RFP and tender bid management;
Project commercialisation;
Strategic and industry research (including development of Crown Policy);
Operational cost accounting;
Implementation of sales and operations planning (S&OP) processes;
ERP implementations, (often asked to assist with correcting failed implementations);
Integrating data from multiple disparate organisations and IT systems via our partnership with Ceiba Solutions' Data Integrator tool (CDi);
Complex financial and data analysis;
Business process mapping;
Regulatory Documentation;
Organisational change management;
Providing experienced strategic sourcing specialists to complement client teams;
Training – negotiation, RFP, tender preparation, inventory management, procurement, supply chain management.
Strategic Sourcing's industry experience includes:
Government procurement;
ICT;
Wholesale trade;
Retail;
Distribution;
International logistics;
Manufacturing;
Aviation;
Defence;
Research and strategy development for both Industry and Government groups;
Healthcare;
Local government;
Freight – national and international;
Warehousing and distribution.
The Strategic Sourcing is a committed member of the New Zealand Defence Industry Association (NZDIA) and a current approved NZDF Vendor (NZDF No EBD29). Complementing the team of experienced consultants is a number of ex-forces personnel who are in a position to contribute unique support to Defence related projects. Combined with Strategic Sourcing's wider commercial skills base this provides a strong platform to deliver on a broad spectrum of challenging projects that require the combination of strategic thinking and a hands-on approach.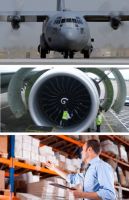 Strategic Sourcing Consultancy
1A George St, 1023, Newmarket, Auckland, New Zealand
+64 9 523 2627
+64 2 757 34116
bernie@sscl.co.nz