Last Update
September 12, 2018
Categories
Aircraft, Helicopter, UAV, Spacecraft & related equipment
IT, Computing and Software
Military, Tactical, Logistic Support Vehicles & related equipment
Services (R&D, training, engineering, consultancy, …)
TATA CONSULTANCY SERVICES (TCS) is a global leader in IT services, digital and business solutions that partners with its clients to simplify, strengthen and transform their businesses. The Company ensures the highest levels of certainty and satisfaction through a deep-set commitment to its clients, comprehensive industry expertise and a global network of innovation and delivery centers.
TCS has been recognized by Brand Finance as one of the Big 4 Global IT Services Brands. The Company continued industry-leading growth is a testament to the certainty its clients experience every day.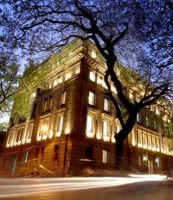 Tata Consultancy Services Ltd.
801/1001, Sakar II, Off Ashram Road, Ellis Bridge, Ahmedabad , India
+91 22 6778 9960, +91 22 6778 9081
+91 796 607 1111
shamala.p@tcs.com