Last Update
June 19, 2023
Categories
Services (R&D, training, engineering, consultancy, …)
Ships, Vessels, Submarines & related equipment
Accuracy on a nanoscale level or lifting a 50,000 ton weight, robust technology for agriculture or the coordination of hundreds of axis:
Each industry segment, each target market, each task has special challenges: extreme flexibility for rapid product change, adhering to regional guidelines, or simply selecting the right technology.
Bosch Rexroth knows the different industry segments and is at home in every country. At least one of our specialist teams has probably already been faced with your specific movement challenge. With this wealth of experience we are developing value added solutions for our partners:
Regulations compliant machine safety, energy efficiency combined with maximum productivity, open standards with optimal connectivity plus a full service package for shortest time to market. Whether you need components, modules, systems, or services - Bosch Rexroth is your onestop partner over the total system lifecycle.
Bosch Rexroth helps its customers to shorten their time to market, because the components match the application precisely and then work perfectly as a system. You can trust that the interfaces are not an issue, the startup expenditures are as low as the engineering expenditures, and the safety features have already been certified.
Like no other company, Bosch Rexroth combines product know-how, an in-depth understanding of drive and control technologies with comprehensive industry segment expertise. As a multi-technology supplier, Bosch Rexroth recommends solutions that combine the best technology as economically as possible, without bias. Building upon that foundation, our teams of specialists develop cross-technology drive and control solutions in
cooperation with our customers. System solutions from Rexroth increase productivity, improve machine safety and enhance energy efficiency because all components work together perfectly.
Meet Bosch Rexroth BV, a leading specialist in Drive & Control technology, with over 60 years of experience in national and international markets.
As a result of many years of expertise and numerous large projects in which Drive & Control have been supplied, Bosch Rexroth was able to develop itself in this region into an important international player. Due to historical success and availability of knowledge, the globally active competence centers for Semicon & Electronics Motion Systems, Marine & Offshore and Specialized Service are based in this region.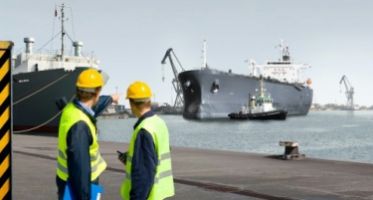 Bosch Rexroth B.V.
Kruisbroeksestraat 1, 5281 RV , Boxtel, The Netherlands
+31 (0) 411-651951
marine@boschrexroth.com