Last Update
August 20, 2018
Categories
C4I, Communication Systems
IT, Computing and Software
Training & Simulation
TriOpSys is specialised in designing, building and managing Mission Critical IT systems, which are software systems that may never be offline. Examples of these software systems are traffic management centers (on land, water and in the air), command centers, command and control systems, emergency centers and mobile systems. This includes any system that supports the daily activities of police, fire department, ambulance, defence, military police and security companies.
The professionals of TriOpSys can support you at any time in your IT project and for the entire life cycle of your system. From consulting to developing to 24/7 management: we have the knowledge and skill. We carry out projects on a fixed price basis, but also provide temporary support based on time hire.
Our services
Requirements analysis
Architecture design
Process Analysis & Audits
Procurement Support
Software development
Systems Integration
Project management
Tests & Audits
System Management & Maintenance
Expertise Defence & Aerospace
Network Enabled Capabilities
Command & Control
Data Processing
Simulators & Trainers
J-STD-016 Consultancy & courses
Expertise Public Safety & Security
Alarm Centers (PAC)
Mobile applications
Security Management Systems (SMS)
Signalling systems
Dispatching systems
Track & Trace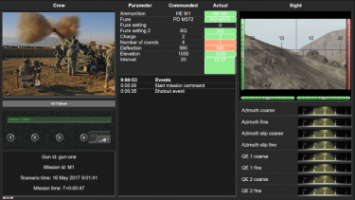 TriOpSys B.V.
Computerweg 5, 3542 DP, Utrecht, The Netherlands
+31 346 581730
+31 346 581 740
info@triopsys.nl